One of our favorite and most requested breakfast dishes is the Overnight Sausage and Egg Breakfast Casserole. We enjoy this on birthdays, Christmas morning, special days or prepare it on Saturday night for Sunday breakfast (you know how rushed it can be before church).
It is also an extra dish that I take along with a meal when there is a new baby or a death, so they have breakfast the next morning. Serve it with cinnamon rolls or muffins. Yummy!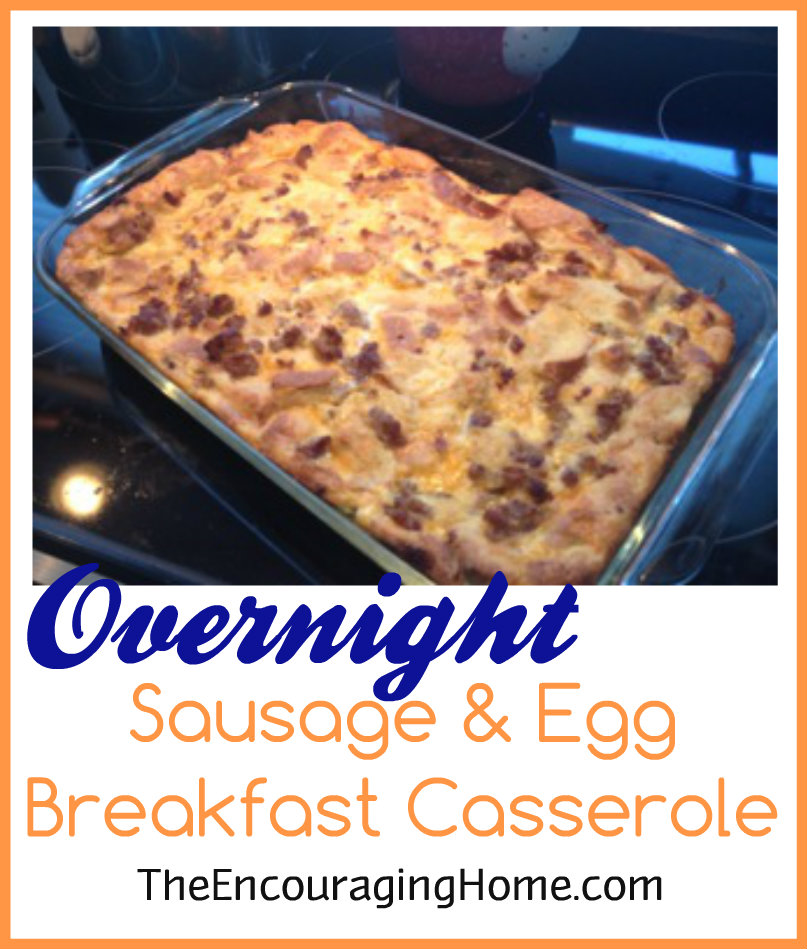 The ingredients:
1 lb. bulk sausage, cooked, drained (we like Maple sausage)
8 eggs, beaten
6 slices bread, with crust, cubed
2 1/4 C. milk
1 C. grated cheese
1 tsp. salt
1 tsp. dry mustard
Optional:
1 drop Black Pepper Essential Oil
1 drop Basil Essential Oil
Combine all ingredients. Pour into 9 x 13 dish, cover and refrigerate overnight (8-12 hours)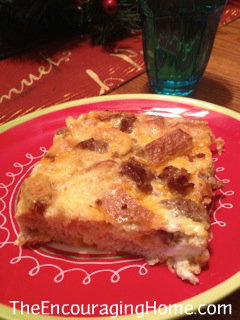 **NOTE-it is nice to do it ahead of time, but I often fix it right before cooking and it taste the same**
Bake uncovered at 350 degrees for 50 minutes or until knife comes out clean.

This is an easy dish that the boys love to help me cook. We often do two at a time-one son doing each. I hope you enjoy this easy breakfast or anytime dish! Thanks for stopping by and please come again!
Need more recipes? Check out:
Baked Sweet Potatoes and Apples
I have even more yummy, comforting, healthy food in Essential Chefs: A Beginner's Guide to Using Essential Oils in Your Kitchen. Guess what? Don't worry if you don't use essential oils, just add in the appropriate spice and you are good to go!!
With love,
Mary
Want to keep up with things here? Follow me on Facebook and Twitter. You can also sign up to receive posts by email.
I'm linking up with:, Works for Me Wednesday, Turn the Table Thursday, Teach Me Tuesday, Women Livng Well,Raising Homemakers, Raising Mighty Arrows. Deep Roots at Home ,Full Plate Thursdays
Disclaimer: Statements on this website have not been evaluated but the FDA. Any information on this site is not used to treat, diagnose, cure or prevent any disease. It is for educational purposes only.