Our family loves holidays and a break from the norm.  We love any reason to celebrate each other.   Valentine's Day is the perfect day to do just that…not to get caught up in America's view of holidays… it has become such a money racket that it isn't funny and it almost makes you want to go the other way. I was once caught up in what should be done for me on Valentine's Day. It is all about showing love to others, showing love to our family, celebrating what a great love God showed us.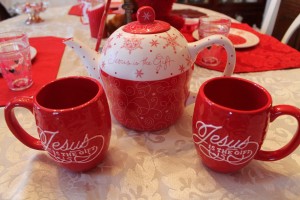 It only takes a little more time to set the table fancier…the kids love it! The boys are old enough to decorate the house now with Valentine's decor.  Things may not always be put where I would like them, but I love to see their creativity and feel their love everytime I look around.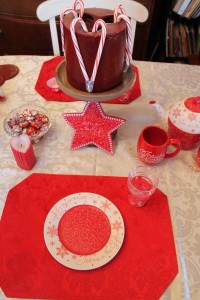 Our table this year is adorned  with our Dayspring Christmas Stuff…perfect…Jesus is the Gift…what a greater gift of love than what Jesus did for us?
We give each other cards on Valentine's Day and a little treat. Sometimes the hubby and I go out to supper, other times we have a nice meal at home or just pizza with a family movie or game night.
Now for some recipes!  Warning: There is not a lot of healthy in this post.
On Valentine's Day, we usually have heart shaped chocolate chip pancakes with a few sprinkles for breakfast. This year, I am going to do something different. Here are some ideas:
(Click the pics for the recipes)
Mini-Stuffed French Toast by Will Cook for Smiles. Doesn't it look yummy??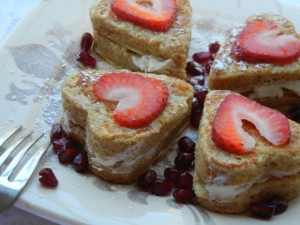 My guys love my Overnight Sausage Breakfast Casserole.  Bake it in a heart shaped pan to make it fun.  It is delicious anytime and is a special breakfast at our home.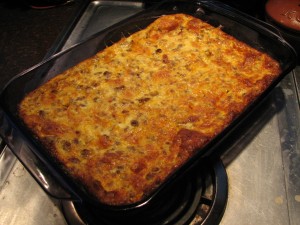 How cute is this? Heart shaped boiled eggs?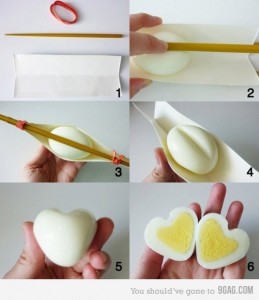 Yummy French Toast…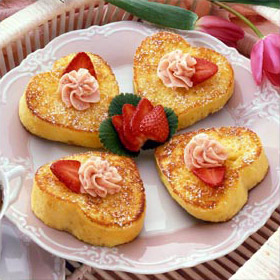 Fun lunch for kids: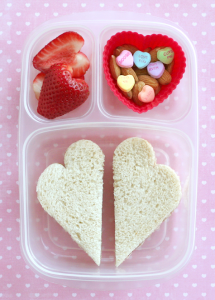 Valentine's Punch:
This gets changed to the name of each holiday and is originally called Christmas Punch. It is a recipe by my mom's friend.
3 cups water
2/3 cup Tang
1 cup Cranberry Juice
1 cup Pineapple Juice
1/2 cup sugar
1 quart Ginger Ale
Mix in a container and serve in something pretty.
Desserts:
Molten Chocolate Lava Cake by Comfy in the Kitchen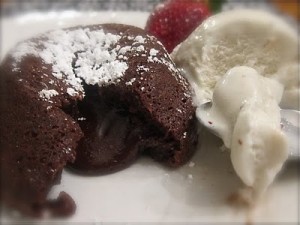 I always make these for Christmas using red and green. I had not thought of doing it for Valentine's Day.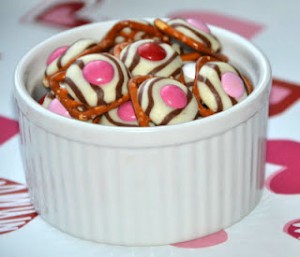 Click over to see a tribute to my husband.
How do you make Valentine's Day special for your family?
Have a wonderful weekend!
Mary
I would love to have you join me on Facebook to keep up with updates not on the blog.  Visit me also on Twitter and Pinterest.  Scroll down to sign up for email updates.
Linking Up With: Weekend Whatever, The Better Mom, A Handful of Heart, Motivation Monday, Homestead Barn Hop