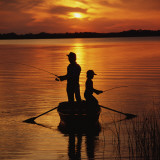 Father's Day is quickly approaching. A time to remember our fathers and our husbands.
Many are so blessed with fathers who have loved, nurtured and protected. Many have painful memories in this area. My heart goes out to you. I was blessed. My husband has pain from his relationship and it is heartbreaking.
We have to move forward. If God has blessed us with sons, we have an awesome job before us. We are training the next generation. One decision can ruin a family. Or one decision can put it on the right path that will impact so many.
I am talking about raising sons and how to encourage them today at Raising Homemakers in the Raising Sons Corner.  Please join me there.

  Your turn…how do you encourage your sons? Share with us here. We love to hear from you!

I would love to connect with you everyday on Facebook, Twitter and Pinterest. Sign up for newsletters and updates below.

Linking up with: The Mob Society