This week, I will be going to the
Allume Conference
with over 400 bloggers.   It is hard to leave my family and I will miss them terribly. I am excited to be with other ladies who desire to be refreshed, refocused and want to use their blogs to help their families and others.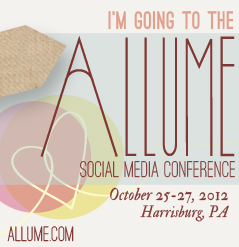 I am thankful to two incredible companies for sponsoring me: 
Scripture Lullabies and T-Tapp.
Their generosity made this trip possible.  Be sure to check back while I am at Allume for some great giveaways!!
Scripture Lullabies
I love music. I always loved playing music for my babies and that has never stopped, even though we no longer have babies.  I love to fill our home with meaningful, peaceful music. I was delighted when I found Scripture Lullabies! Such wonderful music!  Do not think it is just for babies since it says "lullabies".  It is powerfully peaceful music for all ages. Everyone will be blessed. Your home will have a different tone when Scripture Lullabies are played.
It is a lullaby journey through the scriptures~ for all ages. This music blesses us in the car and at night in our home. We have always believed in playing something meaningful, peaceful and soothing at night to renew and refresh us. What a better way to fill our home with scriptures than to beautiful music?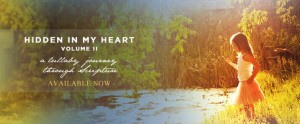 Visit Scripture Lullabies for a free song download. You can also hear portions of the songs. There are two volumes, Hidden in My Heart, and can be purchased as CDs, digital downloads, instumentals, accompaniment tracks, or send it to a friend.  Use code SL2011 for 15% ~ cd purchases include free shipping.
I hope you will visit Scripture Lullabies and fill your home with beautiful, meaningful music!
T-Tapp

If you have been around here long, you know that I love T-Tapp and had dreams of becoming a Trainer one day. Well, I just returned recently from Florida to become a T-Tapp Trainer!! This has been a long process of mentoring, intense studying, practice classes, and certifying in front of Teresa Tapp (creator of the program) herself.  I will be "completely official" once I finish one more online class in a few weeks.
What is T-Tapp?  Well, it isn't tap dancing. Not at all. You can read a detailed description here.  T-Tapp is a method of mindful movement that uses body alignment and leverage isometrics to create full fiber activation of multiple muscles to maximize muscle development, bone health and core density.
Umm, what does that mean?
T-Tapp workouts are done in a specific sequence to optimize lymphatic function, decrease inflammation, increase energy and help balance a body with healthy hormones.  This  workout improves strength, flexibility and aerobic health without impact, weights or equipment.  It engages your mind and is a physical fitness approach to fitness. It puts your body back in proper alignment. It is the Workout that Works!
If you can find 15 minutes, a few feet of space, a dvd player or place to put a book, have a pair of comfortable shoes and some water, then you can T-Tapp. T-Tapp is for all fitness levels and sizes. There is a program for everyone ~ from kids to the elderly.

I am looking forward to sharing these wonderful companies with the other bloggers at Allume. For my readers, I will be hosting some giveaways while I am away. Check back this week to enter and catch some highlights from Allume. I look forward to sharing with you when I return!!