Thank you for being part of Celebrating Summer Giveaway Week! We'll be back to great content soon.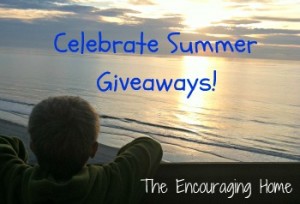 Don't forget to enter:
Today is for a product your kids might especially love.
Keeplets help are a neat product that has a purpose.  For kids and adults. They were designed to keep God's Word at the forefront of your mind. As parents, we are always looking for ways to teach our children about God and His truths. This is an excellent way to do that. As adults, we are always in need of remembering His promises. Especially when life is tough and we are stressed or doubting.
The bracelets come in a variety of patterns. You get a scripture card and choose the scripture you want to "wear" and cut it out. Slip it in your bracelet or key fob and you will see your verse every time you look down.  You can choose a different scripture. This is a good way help you memorize scripture as well. Topics include: LOVE, LIGHT, THE WORD, FAITH, HOPE, and CHRISTIAN WALK.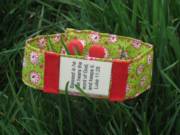 They are a great thing to swap with friends. Swap scripture cards or swap bracelets! So much better and more meaningful than the fad that was going around a few years ago…I can't even remember the name of those bracelets.  These have meaning and purpose. Never be ashamed of the truth or to share your faith.
I love the vision the creators of Keeplets have.  They want to bless one of my readers with a Keeplet Bracelet and a Key Fob. In addition, if you make a purchase for a Keeplet and mention The Encouraging Home in the comments section when you check out, the company will give you a Free Card with 23 verses for moms.  We sure need encouragement as moms and those verses will provide just that.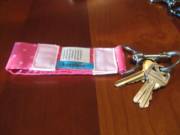 I really enjoyed my key fob~ great way to keep up with my keys!
Enter the giveaway using the form below. If you can't see the form, click here.
Not part of the entries, but I would love to connect with you on Facebook, Twitter, and subscribe to my newsletter (below post or on sidebar).