Celebrate Summer Giveaways:
Next week, we are going to have some fun to celebrate summer.  I have lots of reviews and giveaways of some great products for your home and family. Be sure to subscribe to the newsletter so you don't miss any of the giveaways going on each day.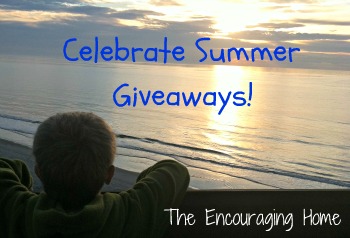 Book Review/Free Book:
Yelling. We all do it. Some admit it, some don't. Maybe some moms never yell. It is amazing how the sweet little baby that you cuddle, can cause such a broad range of emotions in just a few short years.  Anger and yelling shock most moms.  You wonder, Did I just react like that to a childish accident? Did I just yell at my child?
Lorrie F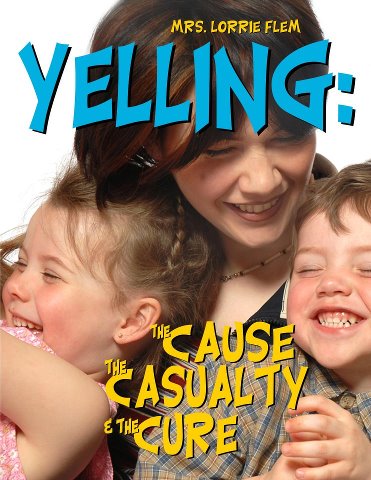 lem, of Eternal Encouragement, has written and created lots of products to help wives and moms in their homes. She has written a specific one on yelling. Since yelling seems to be an issue that many moms face, she has written a book to help us on that. She is writing from experience.
Her book, Yelling: The Cause, The Casualty, The Cure is full of ideas to help us. It helps us with the why~ why do we yell? She includes an 11 Step Stop Yelling Plan and has scripture to encourage us on the journey. It also includes a printable for easy reference. This will be a resource you will want to keep close at hand.
This book is available through Amazon for the Kindle. If you don't have a Kindle, get the free app for your computer or cell.
On July 24th only, the book available for FREE.  That's right. Grab for your free book and head on over to the Facebook party she is having: To Yell or Not To Yell: That is the question in parenting at the Eternal Encouragement page.
Don't forget to get your copy of the book for  FREE! Click here to get it on the 24th.  If this sounds like something you need now, you can get it for $4.99.
I received this ebook for free from Eternal Encouragement in exchange for my honest review.
One of our great sponsors: