I love Easter.  I love doing meaningful activities to celebrate the most important holiday in our Christian walk. And Easter Resurrection Garden is a wonderful way to prepare your hearts and your children.
I want to prepare our hearts for Easter. I loved this when I saw it and added it to our Resources and Activities for Easter.
You have probably seen the pictures on facebook and pinterest about the Easter Resurrection Garden. I love the idea, so we made one two this week…one for each boy.
It would have been better to have made it earlier so the grass could be bigger, but hopefully we will have a little grass before Easter.
The picture came from Melissa Holt. Thank You!
This is a great project for Easter and we loved making it, as we talked through the Easter story.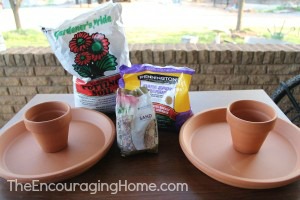 Materials needed for the Easter Resurrection Garden:
Terra Cotta/Clay mini pot (for the tomb)

Terra Cotta/Clay tray

Potting Soil

Small Pebbles (our bag said "sand") from the floral department

Grass Seed

Large Rock (to cover mini-pot)

Twigs (to make crosses)

Glue gun

Spray Bottle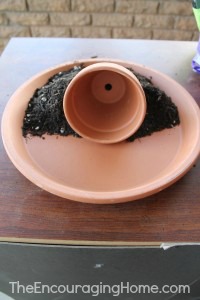 Lay the clay pot on its side to represent the tomb. Pour potting soil around it and form a hill in the back for the crosses. Pack it down…ours keeps settling.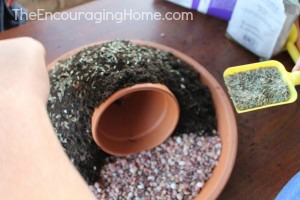 Spread rock/pebbles around the front.  Sprinkle grass seed generously on the potting soil.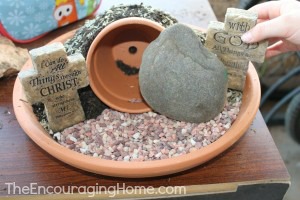 Place a large rock in front of tomb.
Form three crosses out of sticks using a hot glue gun and place on hill above tomb. (The boys added another cross with a verse)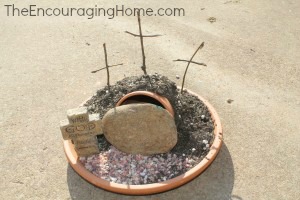 Spray with water daily. Hopefully in about 10 days, grass will grow.
I love this meaningful way to celebrate Easter!  If you don't have time for the grass to grow or would like another version of the garden, visit here.

Another great book that you might like is A Sense of the Resurrection~a new book to help you intentionally celebrate the the Resurrection!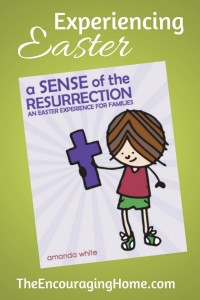 How about you?  How do you intentionally  celebrate Easter?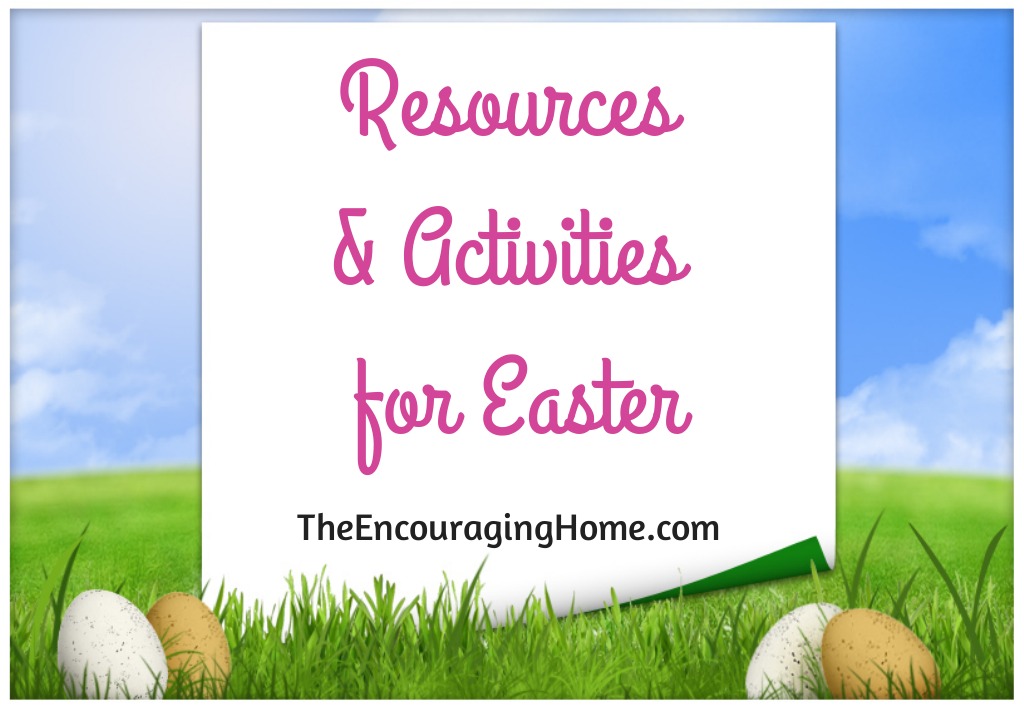 Thank you for stopping by! I hope you have enjoyed this post about the Easter Resurrection Garden.