I hope you have had a great week!  Some of you may have had tough week…I had one of those weeks. Trials and burdens reared their ugly heads…and I gave in, instead of giving it to the One who heals.  I pray that you will have a wonderful weekend and enjoy your family. Treasure your time together.  I pray that this weekend will be a time of renewal for you.
Mary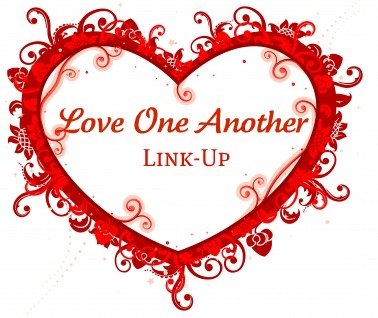 Love One Another is going on through the end of February. Come read some great stories and link-up your love story, how you love one another, special activities to show your family or others love, etc..
Take charge of your finances…don't forget to enter the From Debtor to Better giveaway going on right now.
Treasure In, Treasure Out ~ a beautiful reminder of the influence we have in our homes.
What's Your Legacy? ~how will you be remembered?
What If…   ~we did things much differently? by This Gal's Journey
Mama's Serving Leftovers ~ what do you serve your family? It may not be what you think.
Want to improve your marriage? Check out this great free ebook from Intentional Conversations.
Are you weary and have no hope?  Hope Renewed  is for you…a free ebook from the contributors of Sisters in Bloom.
Are you a weary mom?  Hope for the Weary Mom  will encourage you.  The ebook is free or you can purchase it for your kindle.
Hungry? 
Yummy…No Bake Cheesecake Bites from Mad Mad Me
Homemade Pizza, sauce, and breadsticks from Musings of a Ministers Wife
Easy Chicken Parmesan from Growing Home ~ looks yummy and a quick dish to make
Get your free recipe ebook from the Homemakers Challenge contributors where I write. A yummy collection. Subscribe and it will be a free download at the end of the email.
Get your free soup recipes ebook from  The Humbled Homemaker , Quick and Easy, Cheap and Healthy,  The Purposed Heart ,  Day 2 Day Joys ,  and Christian Mommy Blogger by subscribing to any of their blogs.
Don't forget to sign up below to receive blog posts by email. Visit me on facebook, twitter, and pinterest. If you would rather get updates by RSS, click the link on the sidebar.