If you purchase your Zyto Compass through me here (and get $20 cash back) then you will receive a $100 off coupon for this manual…a HUGE savings! Please note: This optional manual is not for using your Zyto but for how to add it to your business and be successful with that.

You will need to contact me after you purchase your Zyto here. Zyto does not give out your email addresses, so you will need to contact me.
You may have already taken the first step and purchased your Zyto Compass Scanner for your family or business. Now what?
You have this machine that is amazing but you may not be quite sure how to use it, especially to grow your business…
Are you paying $39.95 every month for your Zyto Scanner subscription?
That is what it costs to maintain your Zyto Scan machine and keep it working accurately. What if you could earn back your monthly fees and cover the cost of your own personal products every single month?
What if you could earn even more than that?
I originally had experienced the Zyto in my practitioner's office and I was amazed! I thought how wonderful it would be if I could use this in my business. Well, Zyto has several versions of Zyto and I was thrilled to discover the Compass!
This technology works and many are using it.  But sometimes there is a disconnect in how the information was presented and distributed to the clients. In my mentor's experience and research, they saw that many clients felt lost with what products they needed, how to get them, and when they should get another scan. They also saw that there were really 3 different clients we scanned- those totally new to essential oils and natural health, those using some oils and those who were fully committed to getting healthy.
So for the next couple of years they refined how their team worked with clients, how they distributed information and how they followed up. They used all their tools from creating a profitable 6 figure a year Home Business to use in the Zyto Scanning Practice.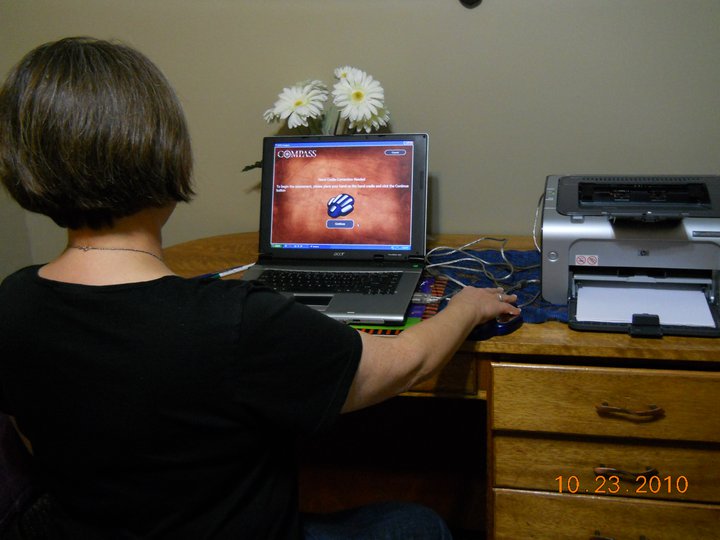 THE RESULTS… HAPPIER & HEALTHIER CLIENTS, REPEAT BUSINESS and another source of INCOME!
In 2013 Dr. Mary and her team put this SYSTEM OF SUCCESS together into a 10 day Step by Step System but they quickly found that many participants needed to study and learn the information at their own pace. Many who have used our System of Success say they love to review it every few months to REFRESH their Steps but it was difficult to go through the emails… So we developed a 10 Steps to Success WORKBOOK ebook that includes every handout, audio, and resource link you need within 23 pages.
Now you can PRINT OUT your Workbook or download it to your laptop or pad device so you can come back to it again and again!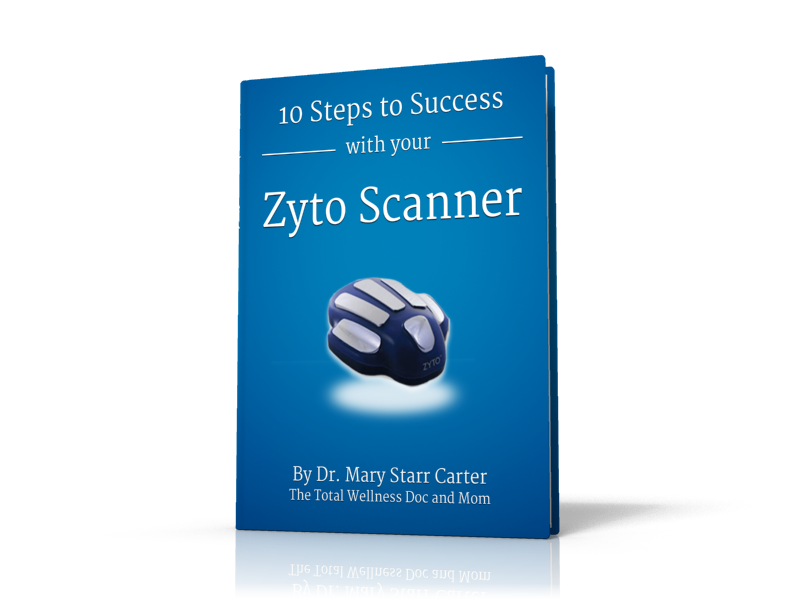 This program includes:
10 STEPS to Success with your Zyto Scanner (downloadable ebook) WORKBOOK
 

23 Pages of  Workbook with links and audios

More than 6 hours of Audio Training and a 2014 BONUS recording  (audio links within the Downloadable Workbook)

Resources and Testimonials and ability to submit your application to be a part of a ZYTO COMPASS DIRECTORY
Here are some of the Chapters and Audios for the Zyto Compass Steps to Success:
Step 1: Know Your Zyto
Step 2: Starting your Practice
Step 3: Getting Your Mindset Right for your Business
Step 4: Your Zyto Compass Marketing Materials
Step 5: Making Appointments
Step 6: Putting it all Together Zyto Scan System and Close
Step 7: Learn Your Clients Language
Step 8: Zyto Compass Disclaimer
Step 9: Set your Launch Date
Step 10: Ready Set Go
2014 Bonus Zyto Updates
Resource Directory
Testimonials
Purchase Your 10 Steps To Success Workbook ~ Your Zyto Compass Success Manual (Download Only)
$197