I am so, so excited to share my favorite life and business tool. This planner that helps me get it together, keep it together, and then remember where I put it.  The iBloom Life & Business Planner, is now available for pre-order and a must for your home!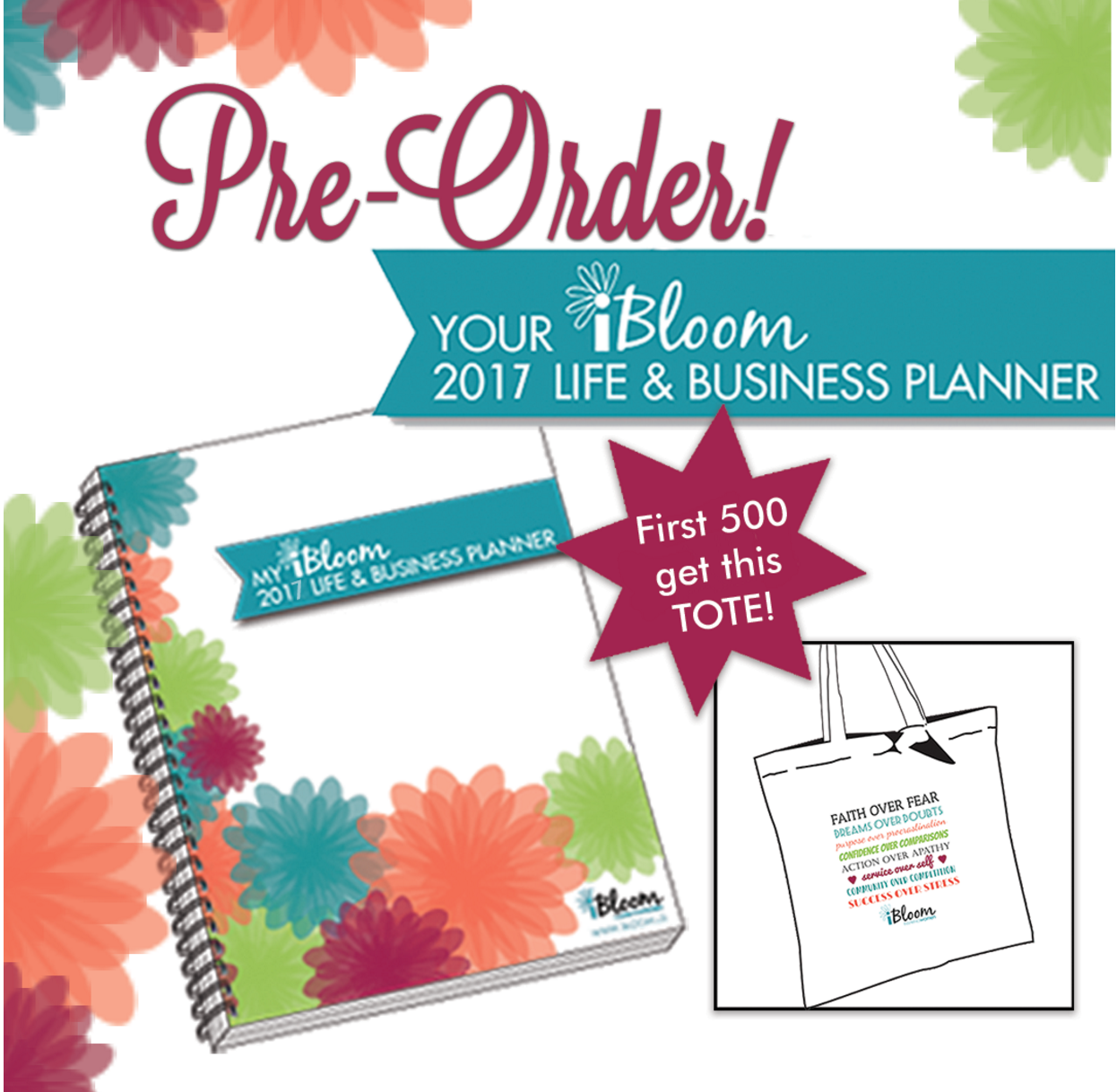 I really want you to experience how this works because I know how amazing you are…and I also know that it sure is nice to find tools that can help. We are doing so much for so many and this is SO much more than a planner. It is like having a life coach traveling with you throughout your year!
Why You Will Want this Life and Business Tool:
A trusted accountability partner to help you become who you want to be and do what you dream of doing.
A personal and professional audit to help you see what is working and what isn't so that you can make necessary changes.
A record of blessings and milestones achieved with the reminder to celebrate along the way!
Not just a place to keep up with all of the details of your life but a place to create the life you love. If you haven't used this powerful planner before, this is just a glimpse of how it can help you love your life & business.
What do I love about the planner? It is how I can keep everything together in one place ~ for my life, family, my blog and Encouraging Essentials healthy living team. If you are in direct sales, manage a team, work from home, run a blog or any type of business, you will benefit from using the iBloom Life and Business Planner. You will be equipped with a success strategy to kick off the year on the right foot, as well monthly sheets check-ins and reviews to help you focus.  This planner is must-have for your life, family and business!
The first 500 pre-orders will receive a special gift: an iBloom tote that you can use with your new iBloom Planner.
To Pre-Order Yours Today ~ go here .
(First 500 Orders Get Free Bonus iBloom Tote ~ they are getting gone like crazy!)
iBloom's mission is to revolutionize the way women do business and live life. This is my favorite tool that will help you do just that. Are you ready to live a life you love? Pre-ordering your planner is a great way to get started.