Easter is coming soon. Visions of Easter baskets, bunnies, candy and eggs dance  in little heads. Easter is such a bright and colorful holiday.
But the events surrounding Easter… Well, there is not much celebrating or cheerfulness. It is heavy and sometimes something that we don't want to spend a whole lot of time talking about. There are not as many things, songs, etc… to celebrate what should be the best holiday ever because of the good news it brings!
I am excited to bring you a hands on devotional to help you really experience Easter. Do you remember Truth in the Tinsel? It is one of my favorite Advent books for the family. Amanda created this wonderful Easter experience. She has used it with her kids for 2 years and has launched it to the public.
We needed more about Easter so this is perfect.
This simple eBook includes printables, Scriptures and specific conversation and starting points so you and your kids can get a sense of the resurrection. It will truly be an experience.
Get your ebook by clicking on the picture below: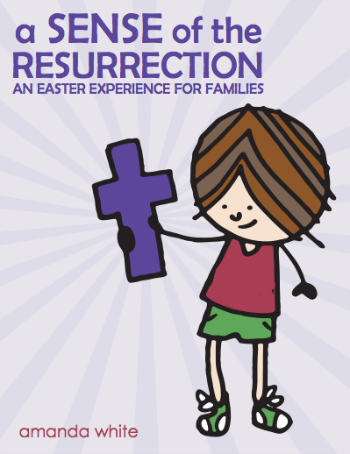 Looking for more Easter ideas?
Resources and Activities for Easter
Preparing Our Hearts for Easter
And follow the Easter board on Pinterest for even more great ideas.