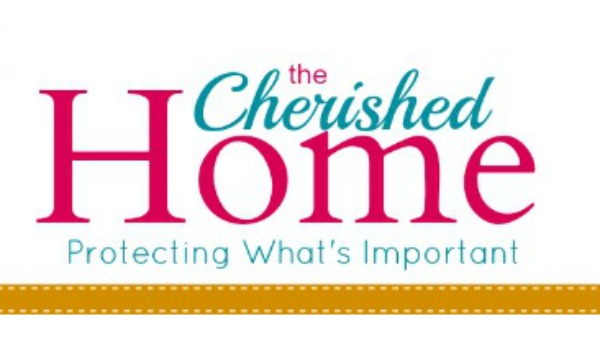 Do you have a desire for your home to be a happy home that your family loves to be? Is life a little overwhelming right now? Does making memories seem a little too much to add to your plate? Do you feel guilty for not doing things that you want to do for your family?
Take heart, mom. I know the feelings of overwhelm, exhaustion and not being sure how to best love your family and make them feel special when you are so exhausted or working through your own struggles.
Introducing The Cherished Home: Protecting What's Important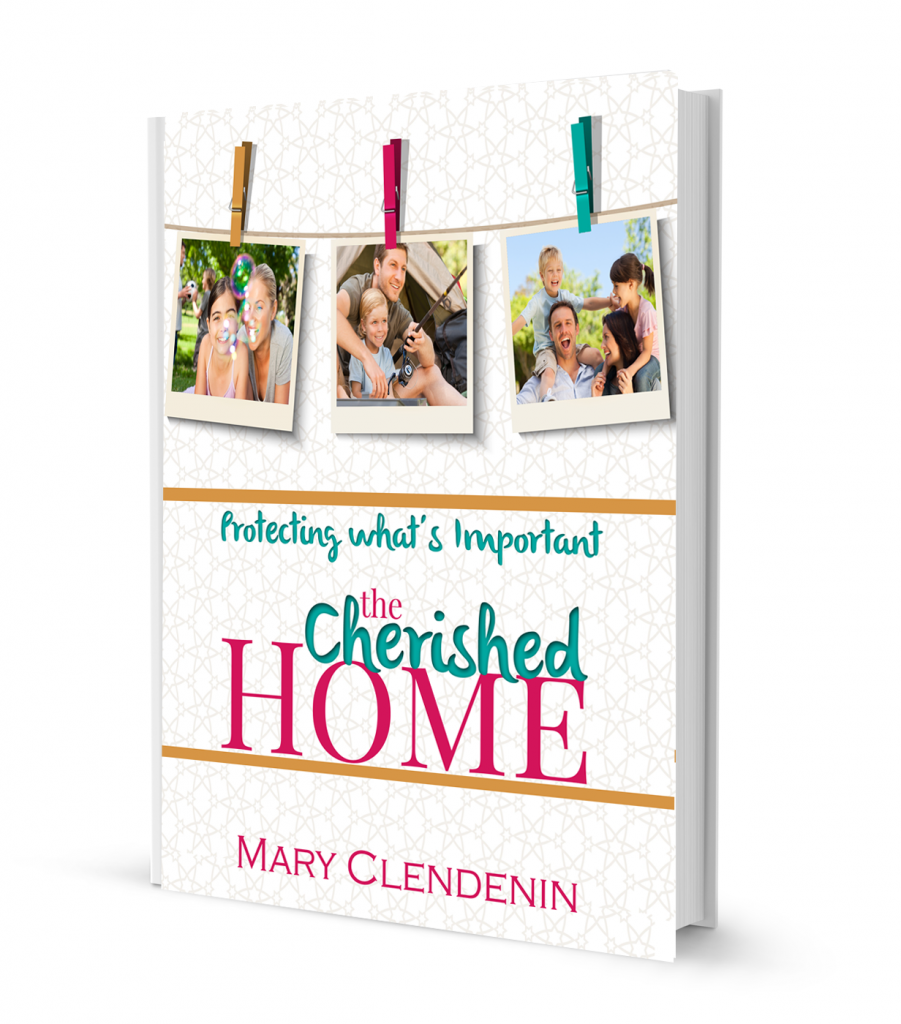 I am so excited to bring you this ebook that has been on my heart for a long time! I love sharing ways that we have fun in our home and love each other. I also share how to help you set priorities, let go of things that are causing stress in your family and take care of mom. It contains simple but practical encouragement for loving your family.
Cherish is a word that you don't hear much of today. It is an old word that means to feel or show great love for someone.
That is the way I feel about my family. I love my family and want them to feel cherished. But in this busy day where everyone is always running in different directions, it takes effort to keep life simple and just be together as a family.
Time goes quickly. Our children go from diapers to driving in such a short time. It doesn't seem like it when you are up all night with crying babies, but they do grow up fast. Some days you just sit back and wonder how it happened and what you did with all your time.
The Cherished Home: Protecting What is Important will help you make the most of your days. As life seems to get busier, we have to make plans to keep our lives simple and make the most of everyday. Our family is our precious treasure and such a gift. As someone who was told she would never have children, I know how much a gift children are.
Even though I know how precious my miracle sons are, I still get caught up in the busyness of life. We love doing life together in our family, but we do have to make a point to celebrate the small, every day things. Making memories does not have to be a big celebration or cost lots of money. Celebrate life everyday! That is where the real memories are made. Simple things make the best days!
But don't worry, this is a no guilt book. Moms create enough guilt on their own. The Cherished Home will help you learn to let go of the guilt and help you have a happier home.
What You Will Get:
105 pages of ideas to help you evaluate your life, set priorities, love your family well and make memories

Ideas for taking care of mom from a mom who has learned what happens when you don't take care of yourself

Tips for celebrating life everyday in a simple way

Tips for making all the holidays special

Printables

Recipe Cards for simple recipes

Recipe Cards for cleaning and skin care

Resource List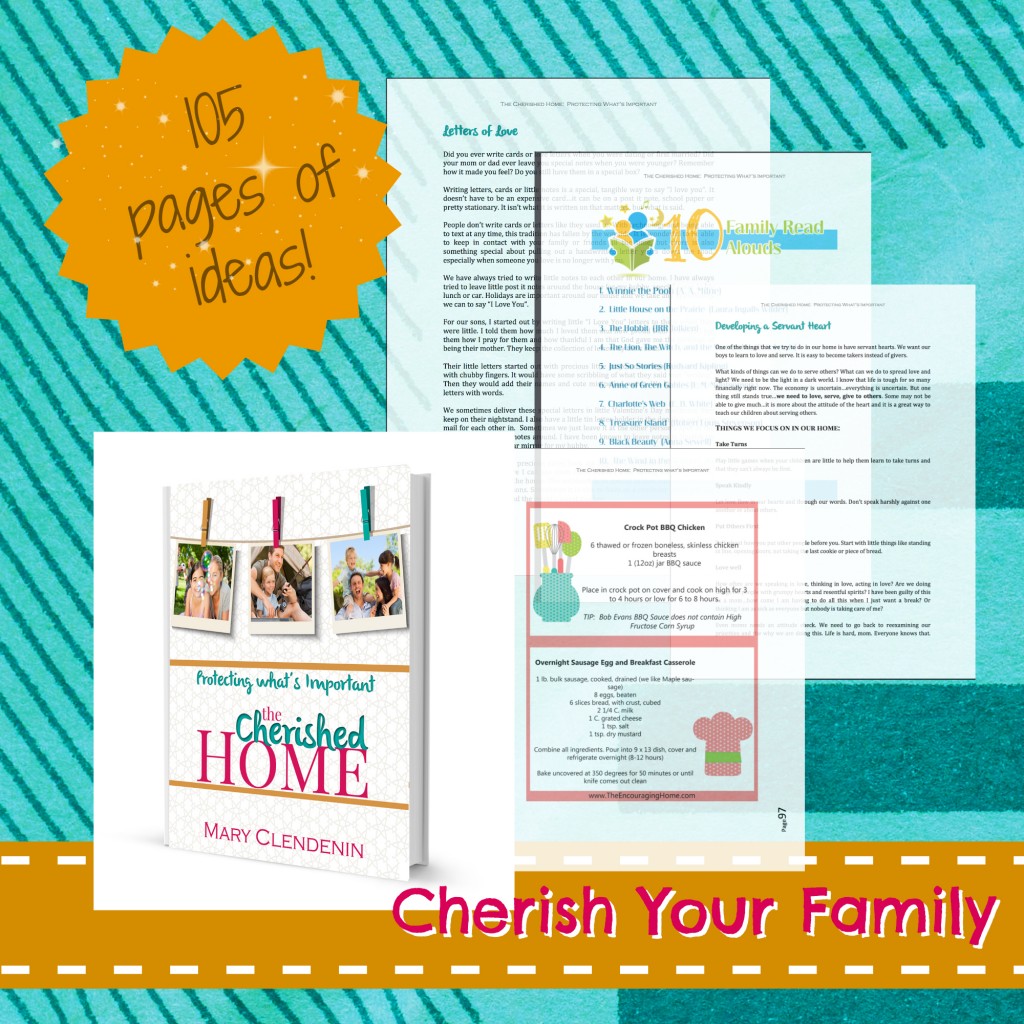 Get 105 pages of ideas for cherishing your family!
Learn how to make your home a wonderful place to live!
$9.97   

Sale $1.99