Welcome to my resource page about dealing with the side effects of cancer.  I hope that you will find something helpful for your situation.
Please note: I am not a doctor or practitioner. This is information learned from years of reseach and experience (through cancer in my own family). This is NOT intended to treat, diagnose, cure in any way. ALWAYS consult with your medical doctor.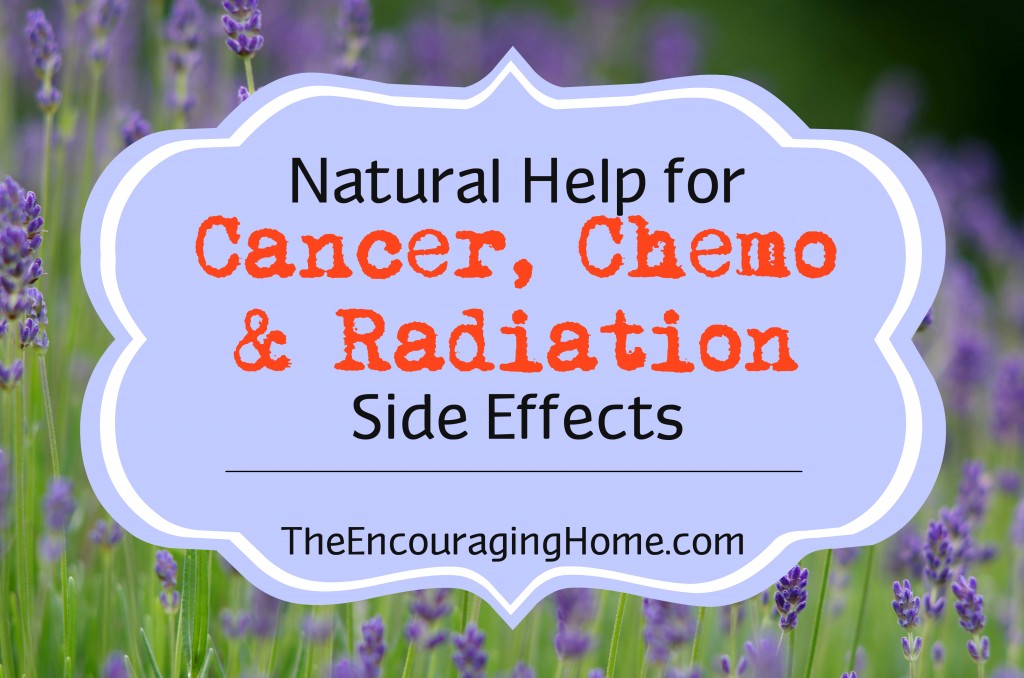 Essential Oils:
The oils I refer to here are Young Living Essential Oils. The highest quality, 100% pure therapeutic grade oils. Great care is taken from seed to seal. They are pure enough to take internally.
Want to learn more about essential oils? View my page here.

Each of the oils listed below can be taken internally, used topically or aromatically~ IF using Young Living.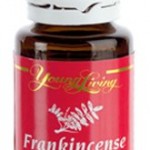 Frankincense (Boswellia carteri) has a sweet, warm, balsamic aroma that is stimulating and elevating to the mind. Useful for visualizing, improving one's spiritual connection, and centering, it has comforting properties that help focus the mind and overcome stress and despair. Frankincense is considered the holy anointing oil in the Middle East, where it has been used in religious ceremonies for thousands of years. More recently, it has been used in European and American hospitals and is the subject of substantial research regarding cancer. Frankincense is also a valuable ingredient in skin care products for aging and dry skin. The ancient Egyptians used it in rejuvenation face masks.
                                          *This is one of my top oils that I reach for almost every problem*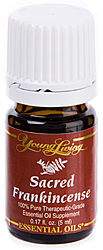 Sacred Frankincense Sacred Frankincense essential oil comes from the Boswellia sacra frankincense tree and is distilled at the Young Living distillery in Oman. Sacred Frankincense is ideal for those who wish to take their spiritual journey and meditation experiences to a higher level.
Frankincense and Sacred Frankincense work very well together.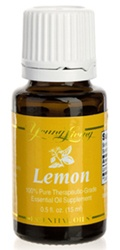 Lemon (Citrus limon) has a strong, purifying, citrus scent that is revitalizing and uplifting. Lemon consists of 68 percent dlimonene, a powerful antioxidant. It is delightfully refreshing in water and may be beneficial for the skin. Lemon may also be used to enhance the flavor of foods. Lemon essential oil is cold-pressed from the rinds of lemons. Jean Valnet MD estimated that it takes 3,000 lemons to produce one kilo of oil. In his book, The Practice of Aromatherapy, Valnet wrote that lemon is a tonic for supporting the nervous and sympathetic nervous system.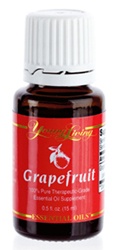 Grapefruit (Citrus paradisi) has a fresh, citrus aroma that is energizing and uplifting. Rich in the powerful antioxidant d-limonene, it is nourishing to the skin. Like many coldpressed citrus oils, it is a popular oil to use in conjunction with weight management programs. Grapefruit may also be used to enhance the flavor of food and water.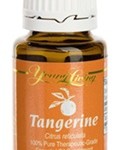 Tangerine Tangerine (Citrus reticulata) is a calming essential oil with a sweet, tangy aroma, similar to orange. It helps with occasional nervous irritability. An excellent oil to help uplift the spirit and bring about a sense of security, tangerine is also rich in the powerful antioxidant d-limonene. Tangerine may also be used to enhance the flavor of food.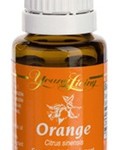 Orange (Citrus sinensis) essential oil has a rich, fruity scent that lifts the spirit while providing a calming influence on the body. Orange brings peace and happiness to the mind. It is rich in the powerful antioxidant d-limonene and aids in maintaining normal cellular regeneration.* Orange may also be used to enhance the flavor of food and water.
P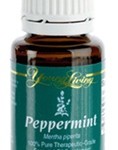 eppermint (Mentha piperita) has a strong, clean, fresh, minty aroma. One of the oldest and most highly regarded herbs for soothing digestion, it may also restore digestive efficiency.* Jean Valnet MD studied peppermint's supportive effect on the liver and respiratory systems. Other scientists have also researched peppermint's role in improving taste and smell when inhaled. Great in food and water.

Lavender Lavender (Lavandula angustifolia) has a fresh, sweet, floral, herbaceous aroma that is soothing and refreshing. Because it is the most versatile of all essential oils, no home should be without it. Lavender is an adaptogen, and therefore can assist the body when adapting to stress or imbalances. It is a great aid for relaxing and winding down before bedtime, yet has balancing properties that can also boost stamina and energy. Therapeutic-grade lavender is highly regarded for skin and beauty. It may be used to soothe and cleanse common cuts, bruises, and skin irritations. The French scientist René Gattefossé was among the first to discover these properties when he was severely burned in a laboratory explosion. Lavender may also be used to enhance the flavor of foods.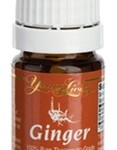 Ginger Ginger (Zingiber officinale) has a warm, spicy fragrance that is energizing. Supportive of the digestive system, ginger is commonly used to soothe, comfort, and balance digestive discomfort.* It may also be used to enhance the flavor of foods.
Essential Oils for Emotions:
Valor
Peace & Calming
Joy
Harmony
White Angelica
Acceptance
Forgiveness
Hope
Stress Away
You can get a free guide on how to use essential oils for free, along with other freebies to help you learn more! Get them here.
Nutritional Drinks:
NingXia Red® is a powerful antioxidant drink that contains whole Ningxia wolfberry puree—a super blend of blueberry, aronia, cherry, pomegranate, and plum juices, natural stevia extract, grape seed extract, pure vanilla extract, and orange, yuzu, lemon, and tangerine essential oils. Its health benefits include support from head to toe, via a whole body nutrient infusion. NingXia Red, has been cherished for centuries for its health, energy, and longevity benefits. Whole Ningxia wolfberries and other nutrient-dense fruit juices make NingXia Red the perfect choice for optimizing wellness and stepping up to a whole new level of health.
See my video about Ningxia Red here.
KEY BENEFITS:
Seven times more pure—-therapeutic-grade essential oil—- Carefully selected for their health and flavor profiles, the blend of orange, yuzu, lemon, and tangerine essential oils found in NingXia Red is packed with 93% d-limonene- a potent antioxidant and a marker for bioactivity. Along with NingXia Red's premium flavor, these essential oils also aid in maintaining the body's normal cellular function
Preferred great taste—The new NingXia Red, now Halal and Kosher certified, contains no artificial sugars and has a unique, balanced flavor profile that captures the pure essence of the Ningxia wolfberry. The natural flavor is further enhanced by zero-calorie stevia (Rebaudioside A), essential oils, plus blueberry, cherry, and aronia juice. In fact, when compared to other similar superfruit beverages in a major university study, the new NingXia Red was preferred by 77% of participants over all other options in a blind taste panel!
Long-lasting energy support*—Long-term use of wolfberries (Lycium barbarum) may contribute to agility, longevity, and vitality. In fact, recent studies indicate that drinks containing wolfberry exhibit longer-lasting supportive effects on energy and caloric metabolism. NingXia Red is an easy way to get pure, premium Ningxia wolfberries and experience natural, sustained support for energy without the crashes and harmful side effects of coffee or energy drinks.
Fortifies the body and replenishes key nutrients*—The combination of whole wolfberries—the juice, peel, seeds, and fruit—with pomegranate and plum juice delivers vitamins, minerals, carotenoids, and phytonutrients. NingXia Red also contains zeaxanthin, a carotenoid suggested to enhance healthy visual function. Recent studies on the consumption of wolfberries and whole fruit juices recommend 2 to 4 ounces for optimal support.
Revitalizing, full-body protection*—The combination of blueberry, grape seed extract, aronia, and pomegranate—some of the world's most antioxidant-rich fruits—helps increase the S-ORAC level more than 30% over previous formulations. These levels were independently tested and may help defend against damage caused by free radicals
Supplements: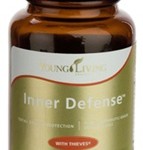 Inner Defense Young Living's Inner Defense™ reinforces systemic defenses, creates unfriendly terrain for yeast/fungus, promotes healthy respiratory function, and contains potent essential oils like oregano, thyme, and Thieves® which are rich in thymol, carvacrol, and eugenol for immune support. The liquid softgels dissolve quickly for maximum results.
Inner Defense PDF
Longevity
Vitamin D
IP-6
Curcumin/Tumeric
Calcium D- Glucarate
Rosemary
Fitness:
T-Tapp  was originally designed for cancer and chemo patients to help cleanse the lymphatic system, regulate blood sugar and balance hormones, while increasing energy. 15 minutes is all you need…no jumping or bouncing, no equipment and little space. Inch loss is a nice bonus while your body is healing from the inside out.
Walking is very beneficial for getting the lymphatic system pumping.
Emotional Health:
Who Switched Off My Brain? Dr. Carolyn Leaf