Do you feel guilty for wanting to have a business?  Stay at home moms often feel that twinge of guilt along with a thought or desire like, "I'd love to have a career."
Still, there are other moms who have to work outside the home just to make ends meet, when all they want to do is be home with their kids.
You know, as stay at home moms, who are now homeschooling our own kids, we've definitely heard all the reason why women should not work.  However, every time we read about the Proverbs 31 woman, well, it just doesn't add up.
Her husband's heart trusts her and he will have no lack of gain.
She seeks wool and flax and works with her willing hands.
She brings in food from afar as a merchant ship.
She gets up while it's still night to provide for her household AND her maidens.
She looks at a field and buys it, then plants a vineyard.
She makes her arms strong.
She sees that what she has made is valuable!
She gives openly to the needy.
She makes and sleeps upon fine linen.
I don't know about you, but neither of us got up before light to start making our bread for the day, knit a pair of socks, care for our servants then assign the day's work before we left to meet the realtor and look at a new field.  It's a nice field so we offer a good price and the people accept.  Since the kids were with us, they have been taught how to purchase a new piece of land—a skill they will need in the future.  Now it's time to begin planting a vineyard.  Most likely we will happily hire that work out, providing a job for someone else.  At the end of the day we sit down to a delicious dinner.  Then, by light of the candle, spin some wool and listen to the children play until we finally fall in our fine linens and sleep peacefully.
This woman does not sound like very many people that we know.   Her home is her base of operations for a very profitable family business.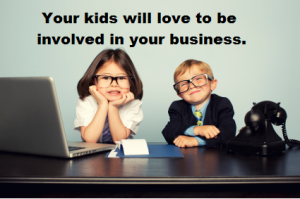 Even though we may be a stay at home moms, God has put in us the desire to help better our families and the lives of others. He has equipped us with a business mind. For a long time, we fought that…because that is not what women do. Now we have learned to embrace this and use it for His glory, instead of fighting it and wishing we was different.
We are very thankful that we are able to stay home with our children. That is our heart and a privilege. But we are also thankful to be able to help our families improve our health, as well as our finances.
We love to research ways to improve our family's well – being. We have found a way to do this through blogging, websites and online business.
Now we can stay home, work by the light of the rising sun, train our kids during the day and serve other people doing the things we love.
We are working to fulfill what we read about in Proverbs 31~"Her husband's heart trust in her, she helps to provide for her household, she helps those in need."  Although we are not buying land, we look at our business as a field to plant and grow, that there will be a harvest to reap.  We are helping other moms do the same thing and we would love to help you.
Having an online business is not hard like you think.  It is work yes, but work doing what you do best.
We'd like to invite you to a FREE call where we will share how rewarding and simple it is to get started with an online business.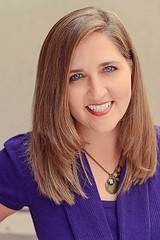 My name is Mary and I founded The Encouraging Home in 2011 to encourage other women in their home. I have been married for 13 years to a wonderful man and we have been blessed with two sons, whom we homeschool. We enjoy a busy life on a dairy farm. I hope to encourage you in Biblical living, marriage, parenting, homemaking, homeschooling, healthy living, and fitness. I also like to educate about the amazing health benefits of essential oils. I have a passion for all of these things. It is my desire that women will rise up and take back the challenge of raising their children for the Lord, so we can change future generations and our nation.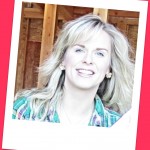 Kayla Howard is a stay at home wife and homeschooling mom who loves to teach the T-Tapp method of staying fit in 15 minutes a day from the comfort of your own home.  She is a  Biblical Health Coach and Senior T-Tapp Trainer, certified to teach all forms of T-Tapp.  If you'd like to know more about becoming and staying fit and healthy, Kayla is happy to answer your questions!  Visit her website: www.kaylahoward.com or Send an email to: kayla@t-tapp.com
SPECIAL GUEST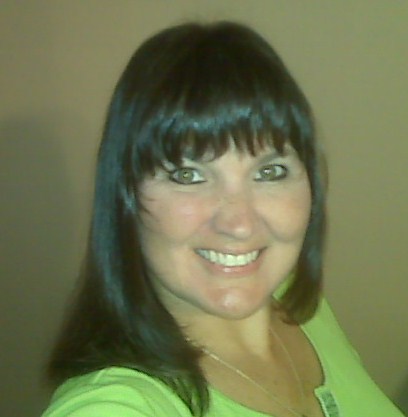 Angela Brooks is a mental health nurse educator who spent the last 22 years working in a state funded mental hospital. She is the author of "The Nurses Voice" who exposes raw truth as a nurse. She is transitioning from nursing to one of the top positions in a health company changing lives one oil at a time.
Fill out the box to get the mp3 recording of this powerful call!