Welcome to the world of essential oils! I love essential oils and they have transformed my world and my family ~ our health and finances. There is an oil for everything…literally.  Thank you for visiting my resource page.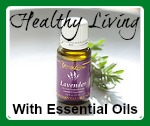 Keep reading below the links to see what brand we choose and why we believe it to be the best. Other links that will be helpful to you…
~~Read 5 Days of Essential Oils and download your Free Guide to Improving Health and Home ebook. This guide will help you learn more about essential oils and how to use them. It includes a usage guide for 9 of the most popular, versatile oils.

~~Learn more about using oils in my Getting Fit and Healthy Series.

~~Don't want to pay retail? What is the difference between a member and a customer? Learn how to get essential oils for wholesale prices without jumping through lots of hoops! As an added bonus, I am giving a quick reference guide if you decide to become a wholesale member and choose one of our premium kits (any but the $40 starter kit). This quick reference guide is amazing in helping you choose which oil to go with which problem. If you choose the Slique Starter Kit, I will send you the Full Size Reference Book!

~~An additional bonus when you become a member is that you will have access to private facebook groups with trained, experienced oil educators that will show you how to use essential oils, as well as grow a business if you are interested in that.

~~ Access to a training center, teleseminars, gifts, monthly incentives and more!

~~Curious about oils, but not ready to buy wholesale yet? Consider the Oil of the Month Group where we study one oil each month with experienced oilers, receive 30 tips for using the oil of the month and hear lots of testimonies!

~~Check out our monthly specials, regular specials page, browse the catalog  or visit my online store.

Know you are ready to join? Click here.  Go to Sign Up Here, my member # is 263267, choose the Everyday Oils Kit to receive your quick reference guide gift from me, as well as the best deal in oil kits and immediate first aid kit for your family of 9 oils, plus 2 free oils, plus $40 off diffuser coupon, samples, literature, access to private facebook groups where we help you learn how to use the oils and answer your questions.

~~Want to see how 2 stay at home moms work this business from home, while homeschooling, farming and normal life that takes place? Enjoy this free call we made for you.

~~Curious about where to use oils on your body? This chart shows the map on your hands and feet.
Which Oil Company Do We Choose?
Essential oils are part of our health and wellness routine and something we budget for. Our health has improved so much since using essential oils.
There are LOTS of brand choices when it comes to essential oils. Which ones do you choose? After much research, we chose Young Living. It is a company that has been around since 1992 and produces the highest quality essential oils available.  100% pure, therapeutic grade essential oils.
The process Young Living uses when planting, cultivating, harvesting, and distilling a batch of oil is crucial to retaining its vital compounds. Without the exact blend of naturally-occurring plant chemicals, an essential oil can lose its beneficial properties and fail to produce the desired effect.
Young Living Therapeutic Grade (YLTG) means that every essential oil Young Living distills or sources has the optimal naturally-occurring blend of constituents to maximize the desired effect. Young Living is able to make this assertion because of the strict cultivation process that guarantees the optimal potency of every Young Living essential oil.
The Young Living farms and distilleries allow Young Living Essential Oils to maintain its position as the world's leading grower, distiller, and provider of pure, potent essential oils.
On Young Living farms, the cultivation, harvesting, and distillation processes of each batch of essential oils are carefully controlled. Extensive laboratory testing and independent audits are conducted to ensure Young Living's quality exceeds industry standards. Experimentation performed on Young Living farms helps guarantee the consistent quality of Young Living essential oils, and allows for increased research and development opportunities.
I love that Young Living oils are pure enough to take internally. Knowing that, I do not worry that oils that I am putting on my skin are not pure, because I can take them internally. That is a big deal for our family.
Becoming a wholesale member is simple ~ Choose one of our many kits to order and get you started on your journey of using essential oils. Simple. Contact me and I will help you. No monthly minimums to buy. Whether you choose to just do this to better the health of your family or to grow a business, I will be here to help you.
Join the Young Living family now!