Happy almost February!  This is a month of love, but what is love?  Is it…you love me and I'll love you? The world says follow your heart.  Or is it something deeper? Do we follow our heart or lead it? Do we live by emotions?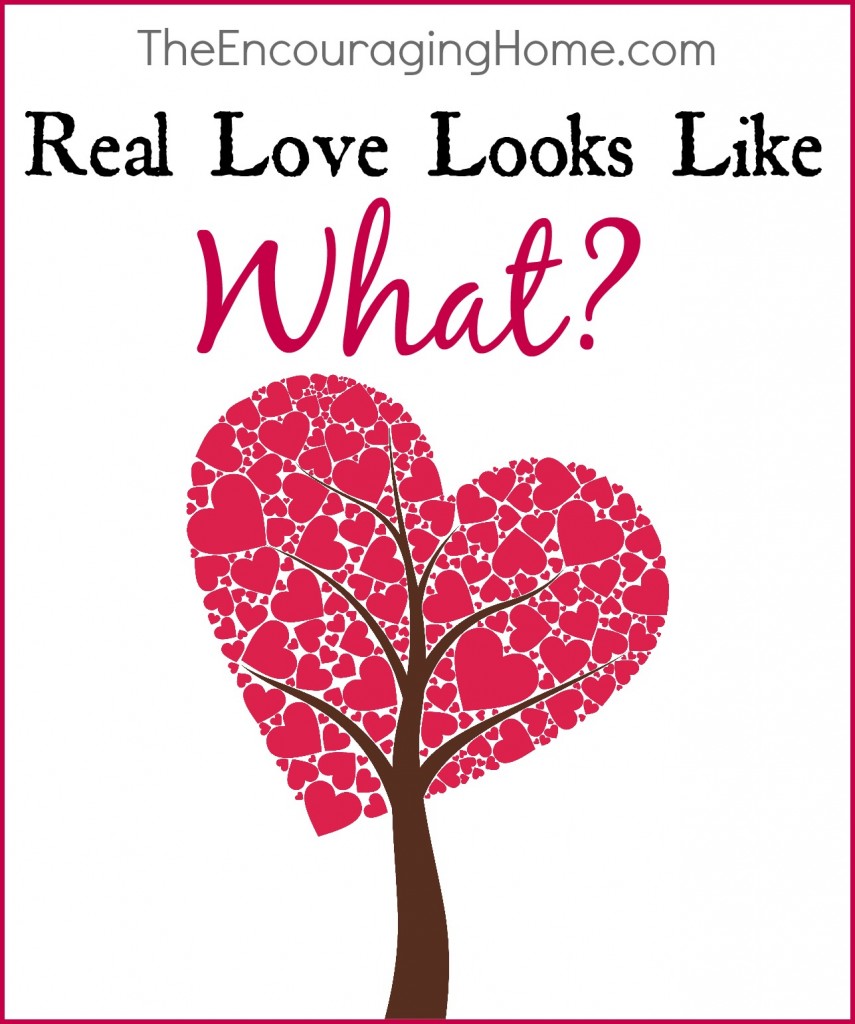 Loving isn't always easy. We all want to be loved, but the hard work comes in loving others. We are called to love others.
The love we are able to show others is a result of  the love God showed us…
                                            We love because He first loved us. 1 John 4:19
What wonderful true love He showed us! It makes our attempts to love seem feeble and we can only do it through Him.
What does love look like?
Love is patient, love is kind. It does not envy, it does not boast, it is not proud. It is not rude, it is not self-seeking, it is not easily angered, it keeps no record of wrongs. Love does not delight in evil but rejoices with the truth. It always protects, always trusts, always hopes, always perseveres. Love never fails.  

I Corinthians 13:4–8a 
Pretty straightforward, isn't it?  But is it always easy to follow this standard set in scriptures?  No, it most certainly is not.
Life is not always pretty, people get ugly. We get ugly. Yet, we are called to love …
"But I tell you: Love your enemies and pray for those who persecute you" Matthew 5:44
I don't know about you, but I often find that incredibly difficult to do.  And we have had some pretty ugly stuff done to us this past few years. It is pretty easy to know who are enemies are and those that persecute us, but what about little things that get on our nerves or ugly things we do to one another…to those we love…in our own home?
We need to learn to love unconditionally and overlook some of the petty things that we allow to bother us and interefere with how we love others. Learn to lead your heart, not follow your heart.  The heart is very deceptive.
We need to learn to love as God loves us.  He gave the greatest gift of all when He gave His son as redemption for our sins.  Then, will be be able to follow the standard set in I Corinthians 13.
Greater love hath no man than this, that a man lay down his life for his friends.  John 15:13
Other Posts You Might Like:
Valentine's Day and a Tribute to My Husband
Valentine's Day: Making My Family Feel Special