Hot baths…very relaxing after a long day. Nothing is more relaxing than a hot bath, except maybe a detox bath that is relaxing and helping your body rest.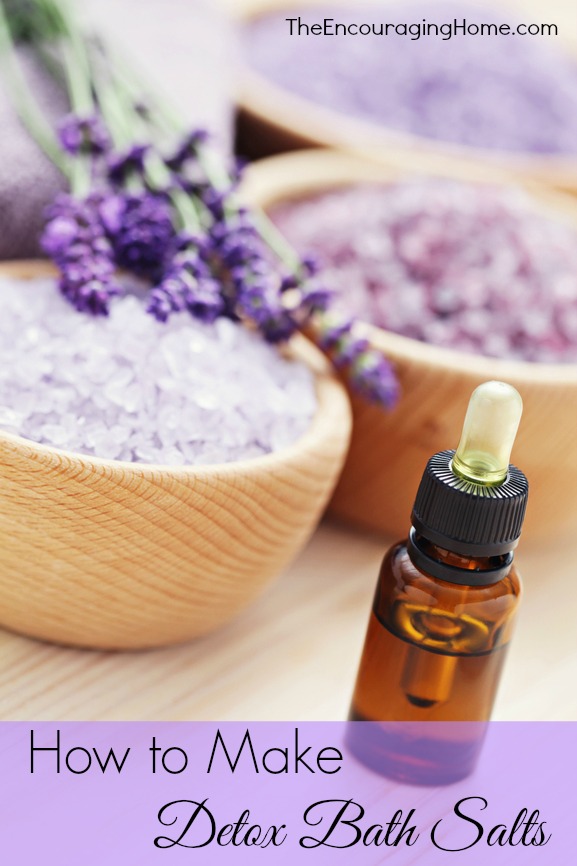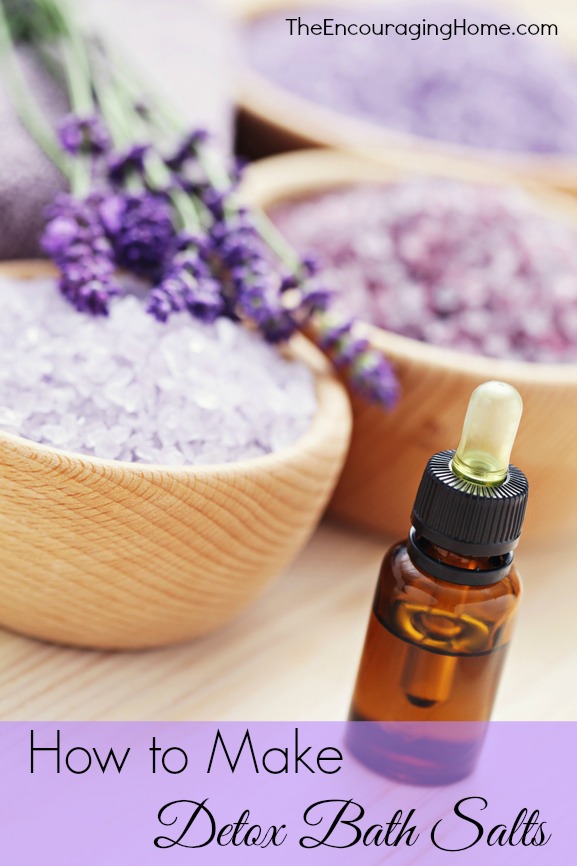 Detox baths are very important for our health. This is a very simple way to improve our health. Plus, it doesn't cost much to do something that helps us so much. Often when doing detox baths, you will feel tired, so these are great to do before bed.
Why should you do detox baths?
To help with stress and tension
To help detox
To encourage rest
Weekly to help reduce toxins
In today's video, I share with you my favorite detox bath salts recipe, with a couple other things you can add in to kick it up a notch.
The ingredients that you will need to create detox bath salts are:
Epsom Salts ~ These are great to help soothe sore muscles and relieve stress and tension. It also helps pull out toxins.
Baking Soda ~ this helps to alkalize the body and soften the skin.
Essential Oils ~ your favorite one. Some of my favorites are: Lavender, Frankincense, Valor, Bergamot, Idaho Balsam Fir, Copaiba, Ylang Ylang   … There are so many wonderful ones! Anything with citrus is very uplifting, but can be irritating to the skin. With Citrus Oils, 1 drop will do.
It is important to mix the essential oils with the epsom salts before putting them in the tub. This will help the oils be evenly distributed throughout the water.
Other things you can add:
Apple Cider Vinegar ~ I always add in a 1 cup of this when I am wanting to kick it up a notch in the detox. I get Lymphatic Drainage Massages sometimes and this helps keep the lymphatic system pumping and flush out the toxins.
Bentonite Clay~ Adding in clay is a good way to pull out toxins from the skin and it leaves your skin feeling so smooth!  It will clump when added to water, so it is a good idea to mix the clay in water until all the clumps are gone. Do not use metal to mix the clay. Then add the mixture to the water.
Things to Remember:
Detox baths may leave you feeling a little nauseated and light headed especially when you are starting with detox baths.
Drink plenty of water.
Soak in the bath 20-30 minutes.
The warmer the water, the more powerful the detox.
Any of the items listed above can be used  alone or all together.
Fun Fact: All the items listed above to help your skin and health can be used internally as well. Can you say that about all your products?
Throw some bentonite clay powder in the bath if your water has chlorine or fluoride. This will help absorb the chemicals so your skin doesn't. See directions for mixing above.
With stronger essential oils, only add in a drop or 2 and watch for sensitivities.
If your skin is bothered, soothe by putting coconut oil on the areas, and lavender.
To help you get started:


I love being an Amazon Prime Member for the free 2 day shipping.
Disclaimer: I am not a medical professional. These statements have not been evaluated by the FDA. These products are not intended to cure, mitigate, treat or prevent diseases. Always check with your medical professional.
This post contains affiliate links.