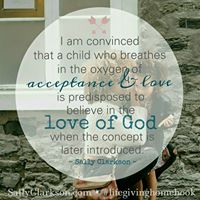 Home. It should be the happiest place and a refuge in this big world that is often cruel. I was so blessed to grow up in a life giving home with loving parents who worked to create a secure environment where they loved us deeply, helped us to reach our dreams, guiding us along the way. It was a gift.
My husband did not. He didn't have a home the first 11 years of his life and what he experienced was cruel that no one should ever go through. The "home" that followed was difficult to live in. These situations left a huge impact on him that he often still struggles with.
I have worked hard to create a home that fills the longing and needs deep within his heart and heal his soul wounds. He is amazed at how our sons are so secure and open up for hours on end to talk about the deepest secrets in their hearts, since he never had that kind of love. Thankfully, creating a life giving home is repairing his wounded soul and creating a wonderful environment for our sons to grow up in.
I often fail in this endeavor and have made numerous mistakes along the way, but the heartbeat of our home is to be a refuge and haven. A safe place of love, comfort and recharging in our home. When my children were younger and the days were long, we had so much fun creating, snuggling, adventuring, exploring and just being together. As I look back on those years, I remember them with such fondness.
Oh yes, there were long days and sleepless nights when I didn't think I could survive another day, but those memories have somehow faded while the cherished moments are highlighted. Older mamas told me this would happen… that the years would go fast, to cherish every moment. I didn't appreciate it at the time. When you are in the midst of it, you can't see it. You just want to shower that day and go to the bathroom alone. But take heart, precious mama, you will survive.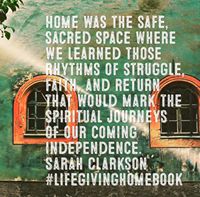 I was so blessed to meet Sally Clarkson at the Allume Conference in 2012 and attend an early morning tea with her. The time with her breathed life into my weary soul and refreshed my mama heart. We had experienced a major trauma related to my husband's childhood and life was spinning out of control. I left that conference determined to get back on track. 
It hasn't been easy ~ the past 5 years have been the most difficult time of my life. And along the way, all the life giving moments I worked so hard to create kept us grounded and reminded us that we will survive. I wasn't creating as many as I wanted during our season of "just surviving one more day".
My kids were well grounded in our love and traditions, but it was difficult for us all. My sweet sons helped to ease the pain and would often surprise me with breakfast in bed, sweet notes and pictures, flowers picked from the yard, lighting the candles at meal times or fixing a cup of hot tea. As I look back on that painful time, I thank God that the seeds He laid on my heart to plant from their births had taken root and blossomed into them knowing how to created a life giving home and nurturing when someone needed it. I will treasure those moments. 
I think we often think of just creating a home that is full of love and security for our children. It is easy to lose yourself and lose the closeness of your marriage during that time. The Life Giving Home is so much more… it is creating a place of belonging and becoming to the weary wounded souls. This has been true in our home. Creating a place for my husband's heart to heal, creating this so our son's will hopefully carry this to their own homes and families and how much sons' lovingly helped to heal my wounded heart. 
Creating a home that is place of back scratches, star gazing, making tents in the den, roasting marshmallows, bug catching, snuggling and reading by the fire, hot chocolate and cookies, road trips, tic-tac-toe games creates so many wonderful memories!!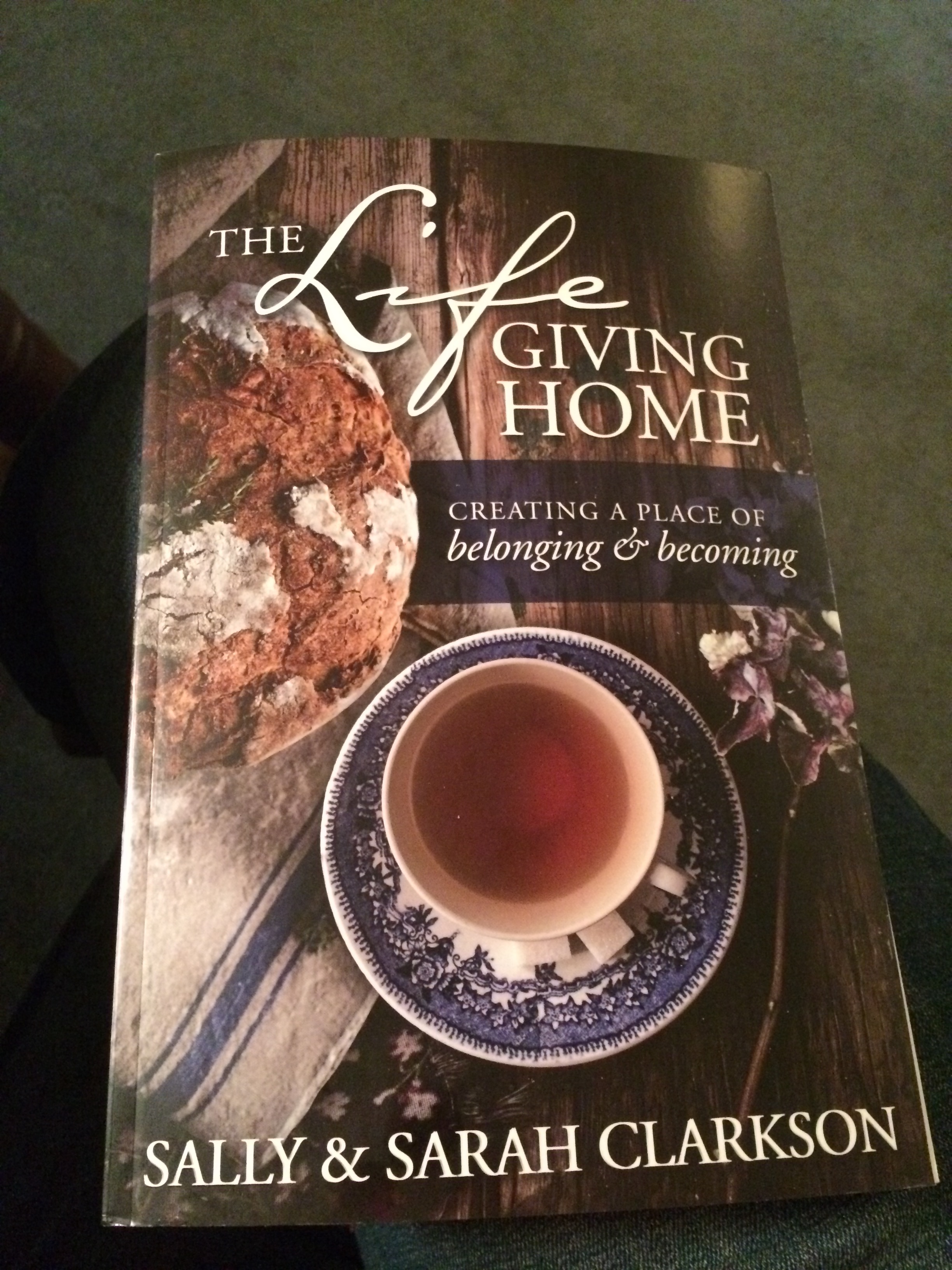 We need to create this for other people as well. My family is my first mission field and priority. And breathing life into their soul is priority, but teaching them how to love, serve and help others is too. We have no idea what others have been through and what soul wounds they are experiencing. Many of us just hide the deep wounds and never let anyone know.
Creating a life giving home is about loving others and creating a safe place. A place where joy is present, warm meals are served to feed the body and where the soul is fed and refreshed. Where special little touches that don't take long to add but makes someone feel so very special. A place where the spirit is filled and the love tank overflowing. And when those who have entered the home experience this and leave, they are able to speak to other wounded souls and spread a little light in this hurting world. 
If you are in a place where this seems overwhelming and you just want someone to minister to you, I so understand that sweet friend and I am praying for you. I know what that is like. I pray that God will send you some hope.
I pray that your spirit will be refreshed and that you can breathe life into your home, for your family and all who enter. That you will be able to build traditions and culture that is unique to your family and adapt to the changing and growing. 
Put aside Pinterest and Social Media if it is stressing you out and making you feel like a failure. Quit comparing and thinking that you are supposed to be like someone else and do what they do. Ask God to show you what He wants for your family. You are unique and special.  
I love the heartbeat of Sally's newest book that she co-wrote with her daughter, Sarah. The Life Giving Home will breathe life into your soul and refresh you. You will understand why this is so important, that your family is unique and you will see the results of a Life Giving Home in the writing of this mother – daughter team. 
The book is full of practical suggestions of how to do this. Not as a guilt checklist for moms. But as a guide for things that could make your life more meaningful. Let this book refresh your weary soul and breathe life into your home. Check out the resource page for more ideas.
If you have read my ebook, The Cherished Home, that gives tips and resources for cherishing your family, you know that my heart is for you and your family. This will take it to a whole new level and help you understand why it is so important. 
I am giving away a copy of the The Life Giving Home and The Life Giving Home Experience to one of my readers. I'll add in a copy of The Cherished Home ebook as well and a few essential oils to add some beautiful smells to your home. Enter using the Rafflecopter Form below.
And please join us tonight for the Launch Party!! You will be so blessed!