I received this product for free and I was compensated for my time. All opinions are honest and my own. I was not required to post a positive review.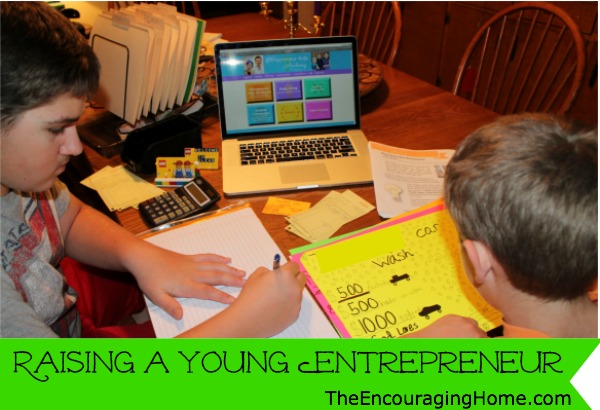 I am very blessed to have 2 sons who love to work.  They have a strong work ethic. We are farmers so they have always known that we have to work together and everyone has to do their share to get anything done.
It has always been a part of their lives. Being an entrepreneur is in their blood.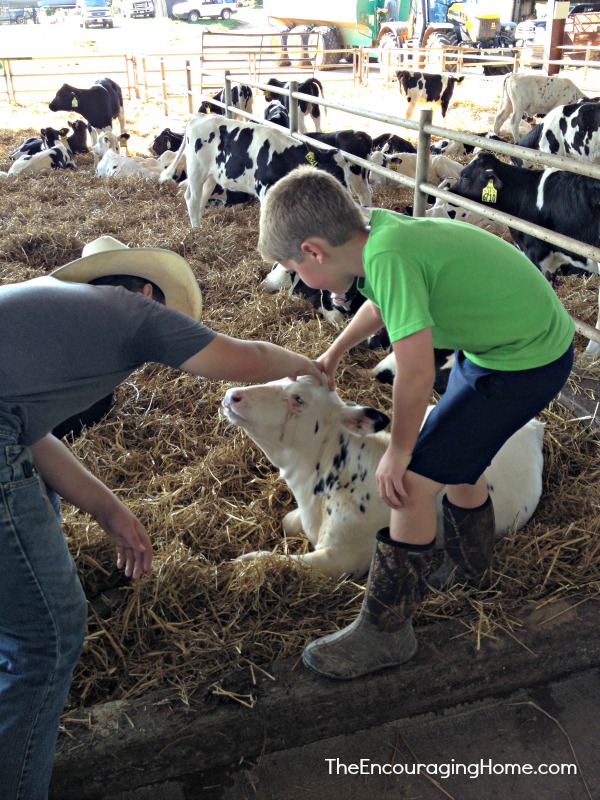 They are great helpers around the house and dairy farm and in their aunt's chicken house. They also have their own little businesses to help them save money. During the summer, they have a car wash business and landscaping business. Our oldest (age 13) heads up the business, keeps the records, sets up appointments and our youngest (age 11) works for him right now helping him do the jobs, make signs and other things that need doing.
In doing some research, it is interesting that many billionaires started their businesses at a young age. They experienced many successes, as well as failures, but they didn't give up. America used to be full of the entrepreneur spirit and encouraging young people to pursue their dreams…but times are different. Sure, everyone wants young people to succeed, but the amount of pressure and activities that take place at school doesn't leave much time and there is so much red tape to start any type of business these days.
Who is encouraging children in this area? Is it being taught in schools?
Hopefully, moms and dads are teaching their children to be entrepreneurs and run a business.  And hopefully they are raising their children with mindset for financial freedom. It starts at a young age and should be part of the fabric of the family. But many parents are just struggling to make ends meet and have dreams of being entrepreneurs that they do not have time to pursue.
Helping Kids Become Entrepreneurs
To help parents in this area, one family created a curriculum for their daughter to help her start a blog and business. It is a great site called Entrepreneur Kids Academy.   Newsletter subscribers will receive a free guide for kids. My sons loved the academy. Since they love to work and run a business or two, this was right up their alley.
This program is a great way for kids to learn the value of money, what it takes to start a business and manage it. They will learn how to invest money back into their business and track expenses.
The first step is the Business Idea Kickstarter for Kids that you will get free when you sign up for the newsletter. This booklet will help them:
Brainstorm what type of business to start
Who to start offering the business to
How to get the word out about their new business
Ideas of businesses they can do
Parent Safety Discussions to keep your kids safe
The blog has lots of great information, worksheets and videos…just a sampling of the program.
After that, you can join the Academy and have access to the entire curriculum. This is an excellent investment and something that families should do together. You will get:
Handbook ~ 59 pages, divided into 7 chapters of manageable information, thought provoking questions and action steps
Study Group ~ this is a call where your child can interact with the creators and bounce their ideas off everyone on the call
Optional Student Community ~ this is a private Facebook group where you can interact and ask questions
Tools & Resources. ~ this currently consists of sites to teach about safety on the internet and to help parents keep their kids safe. More tools & resources will be added
Bonuses ~ contains worksheets, charts, interviews, etc..
Video Tutorials ~ will be added soon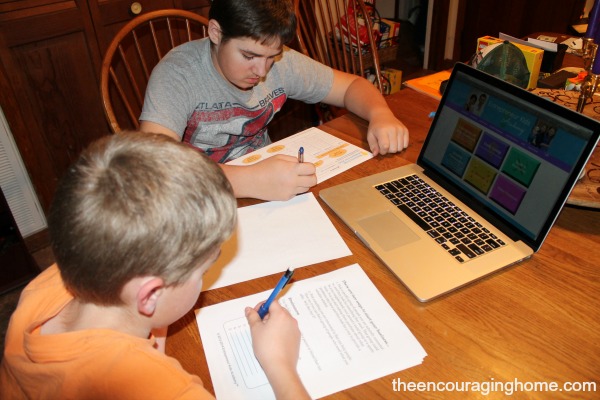 Why Should You Consider This?
This is an investment into your child's future and future generations. Just think how their lives could be better if they were in charge of their jobs and not having to punch a clock. This skills that they will learn in this class with take them far and help them in many areas, especially managing money and learning to think critically.
It also helps them learn to think about what other people need. What is a pressing need in their community and how can your family/your child be part of the solution?
For mom, this program is a great addition to the homeschool curriculum. Once your child is reading and doing some basic math, they are ready to participate. This is a program that can be done as a family or by an individual child. It can be repeated as they grow and learn more skills.
I recommend creating a notebook for each child. This will be an excellent resource for them to use and refer back to.
You never know who you are raising and how they might change the world. They need love and assurance that they can go far, but they also need skills and training to be able to accomplish this. Entrepreneur Kids Academy can help them do just that.
Giveaway
EKA would like to give one of you a fee $97 Course! AND one winner out of the 5 blogs sharing about this will receive a special VIP Scholarship! This includes four private tutoring sessions about their business. The will be featured on the blog and do a video interview for the Academy (with parent's permission). 
Winner will have 48 hours to respond or another winner will be chosen. Prize may take 4-6 weeks to receive.
You can connect with Entrepreneur Kids Academy on Facebook, Twitter, Pinterest, You Tube, Instagram and Google Plus.
Linking up with:  A Mama's Story, The Modest Mom Blog