We love holidays around our home. One of the favorite ways we celebrate is with a special breakfast. I usually make pancakes in the shape of whatever holiday we are celebrating.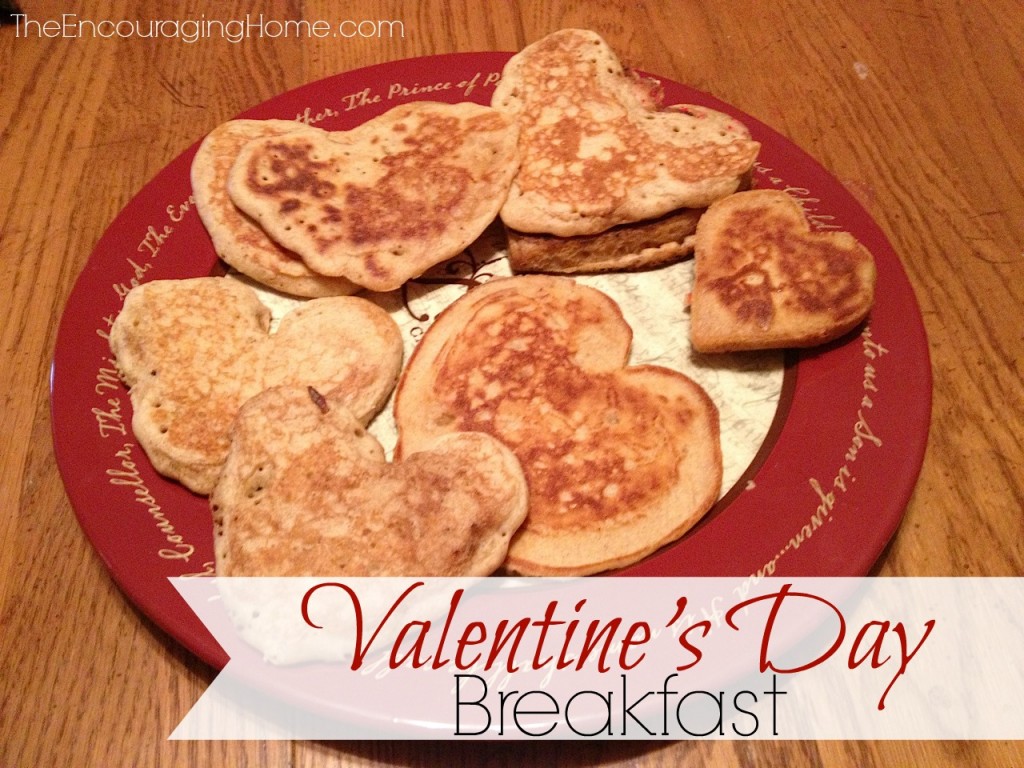 So for Valentine's Day, we have heart shaped pancakes.
You can start with whatever pancake mix you normally use.
I like to add in an essential oil or two like Cinnamon and Orange to the mix.
Then you can either make the heart shaped pancake using a heart cookie cutter …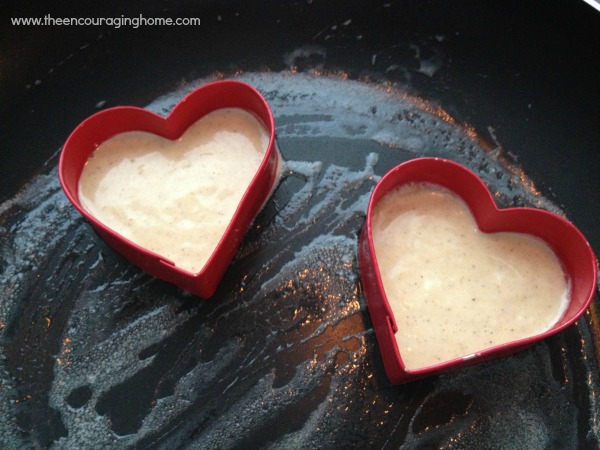 …Spray the cookie cutter to make it easier to get loose, but generally have a hard time getting them out of the cookie cutters so I just free hand the heart.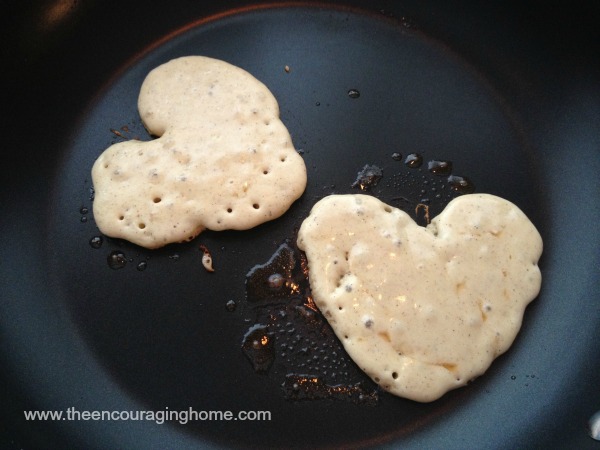 You can add sprinkles or top with whip cream and strawberries.
My guys especially love it when I serve this as breakfast in bed.
It is just another way to say "I love you" and "You are special!"
Happy Valentine's Day!
Other Posts You Might Enjoy:
Making Your Family Feel Special
Valentine's Day and a Tribute to My Husband
Check out my Valentine's Board on Pinterest for more ideas.
How do you make Valentine's Day special for your family?
Sharing at Missional Women, Christian Mommy Blogger, A Mama's Story, The Modest Mom Blog, Time-Warp Wife, Growing Home, Raising Homemakers, Raising Arrows, A Wise Woman Builds Her Home & Walking Redeemed.