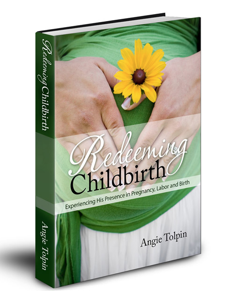 Pregnancy and childbirth are such precious times. Reminders of God's love and the miracle of creation. Pregnancies, labor and deliveries are often times of fear and can be times of great distress. My pregnancies were.
Pregnancies that weren't supposed to happen…you will never have children, the doctor told me.  Heartbreaking, shattering words when you are 23 and all you have ever wanted to be was a wife and mom. Does my husband wish he hadn't married me?  All kinds of questions rushing around, begging for answers.
A week before surgery a year later due to edometriosis, we found out God was blessing us with a baby!! What a miracle!! It was a very difficult pregnancy and delivery…we almost lost our son several times. But God is good and our precious son has been blessing us for almost 12 years!
God blessed us with another son and we had an equally, if not more of a roller coaster, very scary pregnancy that resulted in another precious son who just turned 10.
Prayers for more children, painful, emotional years. Questioning~ why??  More on this area of my life in another post…
Today, launches the book by Angie Toplin called  Redeeming Childbirth: Experiencing His Presence in Pregnancy, Labor, Childbirth, and Beyond. A book that I want to share with others and a book that is helping me heal from many pains.
I was blessed to meet Angie at the Allume Conference as we waited to meet Ann Voskamp. Angie has a beautiful heart and a desire to help women and families. She has a desire to bring Christ back to the center of childbirth and help us rethink our own ideas.
Many times, women judge others because of their birthing choices…at home birth, hospital birth, natural, epidural, etc… Sometimes we have been judged and sometimes we judge. Even about the number of children that we have.
See the mess?
"If we claim home births are the most spiritual, wouldn't that be putting God in a box? God is everywhere and He wants to be invited everywhere, birth centers and hospitals included." ~ Angie Toplin
In her book, Angie wants to help you let God redeem this area of our lives and learn to have more grace. To learn to rely on our Heavenly Father and invite Him  into this area…after all, He is the Creator and Giver life.
She talks about the fears that engulf us, pressures of the culture, how to involve your husband and lean on him  as you strengthen your marriage, using praise and worship to help you through the process, how to leave a legacy for your children and how to mentor other women. And pray. Oh, the power of prayer. And there is so much more that you will learn as she shares her experiences and those of others.
Angie can explain it more in her video…
There are lots of  free resources provided for you at their website. Enjoy!
It is great that the Toplins have chosen to donate 10% of the profits from the sale of Redeeming Childbirth will be donated in the form of books to pregnancy resource centers, birthing centers, and midwifery clinics as a ministry tool.
You can get your book in print form or immediately for your kindle. Learn about bulk orders and leading small groups at the site.
Angie is a beautiful mom to six children, and you can read more about her here. Connect with her on Twitter, Facebook, Pinterest, and through the Redeeming Childbirth website.
Help celebrate the release of Redeeming Childbirth!  If you're on Twitter, you won't want to miss the Twitter party today (Tuesday, January 15) from 6-7 PM PST/9-10 EST.  Go here to read more about it and check out the prizes! You can visit RedeemingChildbirth.com to enter the launch day giveaways (including an Ipad mini!)