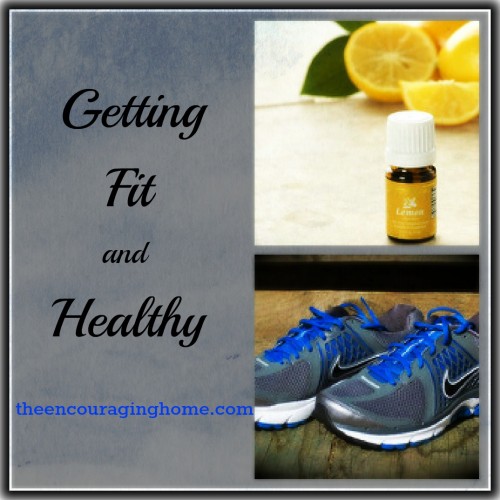 Welcome to this 5 day series to help you Get Fit and Healthy. I am teaming up with iHomeschool Network. Find out more at the end of this post.
The Series:
Day 1 ~ Setting Goals (this page)
Day 3~ Get Healthy with Essential Oils
The New Year…it brings lots of hopes, dreams, and resolutions. Many of the goals are related to health and fitness~ goals of Getting Fit and Healthy.
This week, I am writing a series about Getting Fit and Healthy and hope to provide you with resources and ideas to help you on your journey. I am going to show you how to get fit in just 15 minutes a day and keep your family healthy with simple things. It can be done.
We start out with lofty goals and dreams. Great plans for the New Year in lots of areas. Lose 20 pounds by Easter, drink all the water you are supposed to, get plenty of sleep, take your vitamins, play more with your kids, exercise 5 times a week, don't get behind on the curriculum, etc…
But then, life happens…it always does.  Babies are born, kids get sick, you get sick, trials happen, you are exhausted, laundry gets behind, jobs are lost…you know the way it works.
Then, you just give up. You are already behind in so many areas, so why continue? We are already into the New Year and many goals have been missed. So, do you give up or press ahead?
Maybe you have experienced a really bad year and you are just trying to keep your head above water. I have been there~ 2 really rough years where we just tried to survive together. We made it. We survived and we are ready to thrive.
Maybe you have experienced a time like that or maybe you are facing normal difficulties~ which never seem very normal, do they?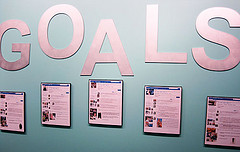 I hope to help you get started on a path to Getting Fit and Healthy this year. Let's start off with some goals:
Focus:
Focus on what is important, what you want to change. What areas do you know you need to change? Focus on the kind of mama you want to be. We have lots of people pulling on us from all areas of life. Our kids need us to be healthy for them and know what we would like to accomplish.
Begin with the End in Mind:
Envision your goals. Do you want to be slimmer? Feel better? Feel like playing more with your kids more and enjoy it? Have more stamina to make it through the day? Be healthier? What kind of mama do you want to be? Envision all this and other areas, then work backwards. What is it going to take for you to be able to reach what you envisioned?
Write Down Your Goals:
Get a new journal or notebook…I love a fresh start. Or you might prefer a poster board or post it notes so you can see your goals right in front of you. If you expand this to include family goals, include your kids. Teach them how to write goals as well.
Be Realistic:
Don't reach for the moon~ seriously, you won't make it. Don't set yourself up for failure. Pick goals that you can do within a reasonable time frame so you won't feel defeated. We are busy people
Journal:
Successful people journal. They record accomplishments and ways to improve.  They journal ideas and plans to change if things are going according to plan. It is also a good record of your year and a good memory book.

Share with Others:
Have a friend or two that you confide in? Share your goals with them so they can help keep you on track. Perhaps consider them an accountability partner.
Give Yourself Grace:
Life will happen. There will be days or weeks when we miss our goals. Don't let that stop you. Know this may happen and pick up where you left off.
Celebrate Small Accomplishments:
Celebrate along the way. Enjoy little accomplishments you make. It will make the final goals seem easier and more within reach.
Hope this helps you get started on your journey of getting fit and healthy. We are going to be talking about T-Tapp, essential oils, eating healthy and more.
Want to learn more about T-Tapp? Read here. Interested in the 60 Day Challenge from T-Tapp? This is a great way to get fit and healthy and have a chance at winning a retreat!  Want a coach to help you be successful during the challenge? I have a great deal for you.
FREE GIFT~ Sign up below this post or to the right in the blue box to get your Free Guide for keeping your family healthy!!
This series is part of the iHomeschool Network Winter Hopscotch. "Hop" on over and take a peek at the other series we have to offer.