Thankfulness. I want that to be my heart attitude. Yet, in the craziness and stress of life, being thankful can become the last thing on my mind.  And too often, we think that thankfulness only comes once each year at Thanksgiving.
Give thanks in all circumstances, for this is God's will for you. 

 I Thessalonians 5:18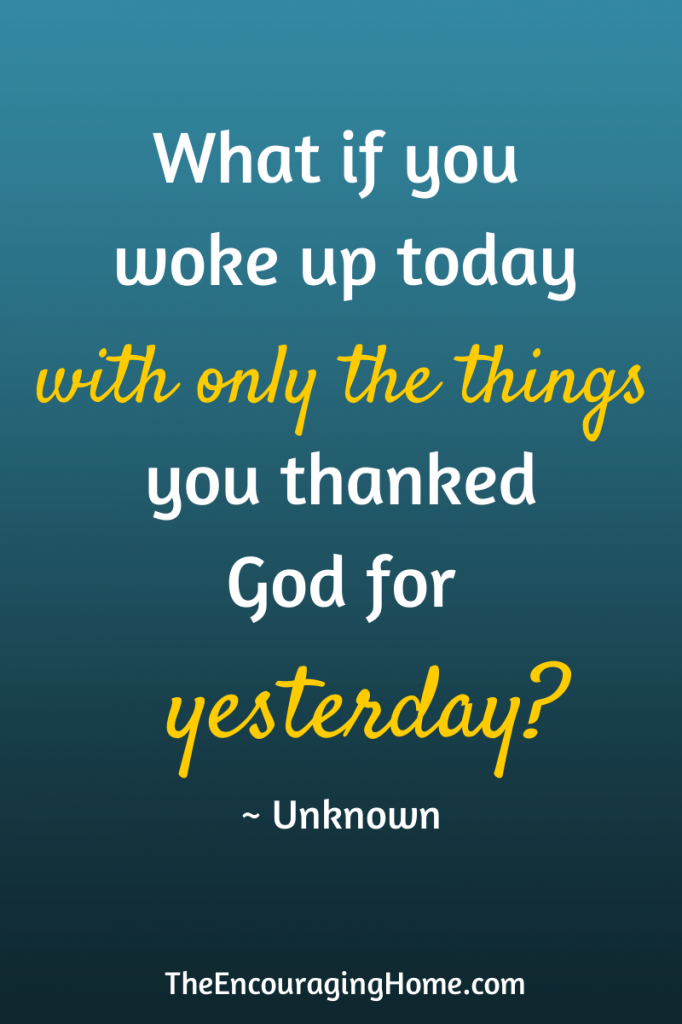 What a humbling, scary thought. How often do we give thanks?  Do we spend more time grumbling and complaining?  Yes, I realize that I am often guilty of this and, ashamedly, pass this habit on to my children.
Are we looking for the gifts in each day, no matter how small? Are we being intentional in this endeavor? Are we thankful for each thing or person or moment that could be taken away? Or do we spend our time allowing the negative things of the day to take charge?
May you Dare to LIVE FULLY right where you are and embrace God's gifts all around you daily! –Ann Voskamp
Are you taking the dare~the JOY DARE~ by sweet Ann at A Holy Experience?  List your gifts each day, 3 gifts, counting our way to 1000 gifts.  Keeping a visual reminder of all that we have been blessed with.
Day 61~3 Gifts at 3PM: Hugs from my boys, a bird's song,
Day 62~3 Gifts Green: spring flowers, small grain in the fields, garlic growing
Day 63~3 Gifts Wore: New sweater, diffuser necklace, coin machine ring from son
Day 64~3 Gifts Hard to Give Thanks for: Suffering, Pain in the past, New beginnings
Day 65~3 Gifts Found: Lost toy, present hidden long ago to give, restored peace
Day 66~A Gift Bent, Broken, Beautiful: a favorite tool, flower pot, paper airplane flown my way with "I Love You"
Day 67~3 Gifts in the Kitchen: Cookies from oven, fresh fruit, clean stove
Day 68~3 Gifts Loud: Laughter, music, cows that moo
Day 69~3 Gifts Carved: Wooden stick made by son, I Love U in stick, Cradle to Cross Wreath,
Day 70~3 Gifts in Christ: Salvation, Grace, Love
Day 71~3 Gifts Read: Scripture, 1000 Gifts, sweet notes from my sons
Day 72~ Gift in Wind, Water, White: Flying kites, fresh rain, puffy clouds
And today Ann has a special surprise at her blog…a way to spread the joy.
Have a wonderful day!
Mary
I'm linking up with: Multitudes on Mondays, The Better Mom, These Five of Mine plus Two, The Straightened Path, The Modest Mom, Barn Hop, Growing Home, Far Above Rubies, Time Warp Wife, Proverbs 31 Thursday, Raising Arrows, Raising Homemakers, A Wise Woman Builds Her Home, Deep Roots at Home